Sylvia Mulinge switches to rival MTN Group, heading Ugandan business.
Exec picks up country leadership role after previously being denied by Tanzanian work permit snafu.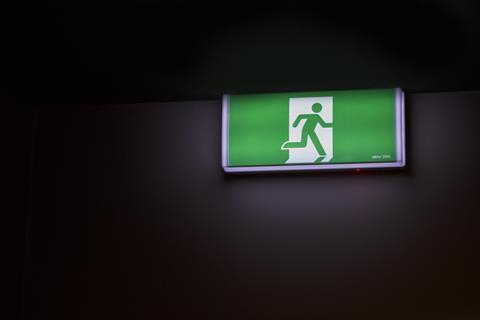 Sylvia Mulinge, Safaricom's high-profile Chief Consumer Business Officer, is to leave the Kenyan operator to become Chief Executive of MTN Uganda — thus landing a telco country leadership position after a false start four years ago.
MTN Group, arch-rival of Safaricom parent Vodacom Group, announced her appointment as part of a wider switch-around of top management in several of its African markets. It called Mulinge a "seasoned executive [that] brings with her a passion for transforming customers' lives using technology".
Safaricom has reportedly confirmed Mulinge's departure, but is yet to name a replacement. She is expected to formally leave the business at the end of September.
Take two
The move sees Mulinge — who has worked at Safaricom since 2006, when she joined from Unilever — exit the operator at the second attempt. In 2018, in a still-mysterious episode, she found her switch to become CEO of sister OpCo Vodacom Tanzania blocked after the local authorities denied her a work permit (Vodafonewatch, #169–#170). In a further twist, the executive who ended up taking the Tanzanian role, Hisham Hendi, was then only months later among a handful of VdT employees to be arrested on tax avoidance charges (Vodafonewatch, #174 and #187). After being prevented from taking the position, Mulinge remained at Safaricom, initially in a floating Director of Strategic Projects role, before being appointed Chief Customer Officer. She switched to her current position, heading the Consumer business, in 2021. In total, she has spent nine years on Safaricom's Executive Committee.
MTN plays musical chairs
Beyond the hiring of Mulinge, MTN flagged:
The creation of a new Operations Executive role to oversee its businesses in Congo-Brazzaville, Guinea-Bissau, Guinea-Conakry, and Liberia, effective 1 August. Wim Vanhelleputte, who Mulinge is replacing in Uganda, has taken this job and will report into Ebenezer Asante-Twum, Senior Vice-President, Markets, at MTN.
The hiring of new CEOs at MTN Rwanda (long-time MTN executive Mapula Bodibe) and MTN Cameroon (Mitwa Ng'ambi, Bodibe's predecessor).
The exit of Stephen Blewett, the current MTN Cameroon CEO and Chairman of MTN Mobile Money, for an as-yet-undisclosed role.
Clash avoided
Mulinge will not be going up against Vodacom head-to-head in Uganda as it does not have a local mobile network presence. However, the country is within the footprint of regional enterprise arm Vodacom Business International, and one of the territories to which Vodacom has extended its Connected Farmer digital platform for small-scale growers, along with Kenya, Tanzania, and Zambia. The service is said to have signed up about 200,000 farmers at 31 March 2022. Uganda was also one of the countries targeted by defunct Vodafone Partner Markets ally Afrimax Group, whose fixed-wireless tie-up with the Group was wound down in 2018–2019 (Vodafonewatch, #166).