The former Vodafone CEO is set to play a key role in Italy's digital transformation over the coming two years.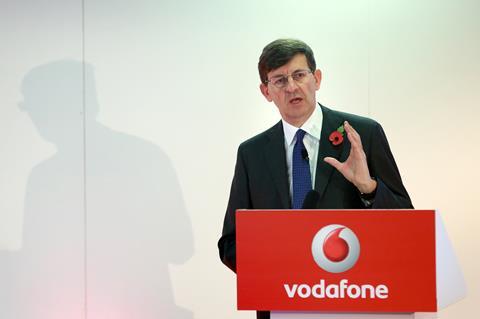 Following long-running speculation over what might be the next venture of Vittorio Colao, it emerged that the former Vodafone Group Chief Executive will play a significant role in the newly formed national unity government of Italian Prime Minister Mario Draghi.
Colao has been appointed a minister without portfolio with responsibility for 'Technological Innovation and Digital Transition', with a clear aim of exploiting his years of experience at Vodafone.
Colao's appointment is notable in that he helped create the original post-COVID-19 economic recovery plan for Italy that was apparently side-lined by the former coalition government, led by Giuseppe Conte. In his new role, it's suggested that some of Colao's ideas for Italy's post-pandemic recovery could be brought back.
In April 2020, Colao was chosen to oversee a government taskforce advising on Italy's recovery plan (Vodafonewatch, #185). In June, he published a detailed plan for spending more than €200bn in European Union (EU) funding aimed at rebuilding the economy, outlining 100 investment proposals. According to a January 2021 report from The Financial Times, the former coalition government then published a rough draft in December 2020 that largely ignored Colao's recommendations, "instead envisaging aid to businesses and families and with few funds for new investment projects or health".
Draghi, the former President of the European Central Bank who was sworn in on Saturday, has won plaudits from some political observers for forming a balanced cabinet with a mix of seasoned politicians and business leaders.
Draghi was called on by Italy's President Sergio Mattarella to form a government of national unity after the centre-left coalition led by Giuseppe Conte collapsed following disagreements over responses to the coronavirus pandemic, with the recovery plan a key area of contention. As noted by various political commentators, Draghi managed to convince all but one of the country's main parties to support his government. It remains to be seen if his government will survive until Italy returns to the polls in two years' time.
As well as Colao, other "technocrat" ministers include: Daniele Franco, Director General of the Bank of Italy and now Minister of Economy and Finance; and Marta Cartabia, former President of Italy's Constitutional Court, who has been named Minister of Justice. Overall, Draghi appointed eight technocrats alongside 15 political appointments.
Stepping stones to government role
Colao's high-profile appointment should put a temporary end to the rumours about where he might land next. In December 2020, for example, he was put forward as one of the names in the running to take the recently-vacated Ferrari top-spot — although rumours were quickly quashed at the time.
Colao exited Vodafone in 2018, after a decade in charge, making way for Chief Financial Officer and understudy Nick Read.
Since his departure, he has positioned himself in several advisory roles in the Italian public and private sectors, while evidently keeping his options open. He was appointed in mid-2019 as Vice-Chair for the Europe, Middle East, and Africa region at private equity group General Atlantic, to help "localise intellect" in Italy.
Elsewhere, he is Non-Executive Director at Unilever and advisor for Como-based charity Cometa, the Oxford Martin School, and Università Bocconi. He is also a Non-Executive Director at US telco Verizon Communications, to whom he oversaw the sale of Vodafone's 45%-stake in Verizon Wireless, for some $130bn (£98bn/€107bn), in arguably the pivotal moment of his Group tenure (Vodafonewatch, #117).

Anne Morris is a freelance journalist, editor and translator. She has been working as a reporter and news analyst for TelcoTitans since 2016.