Indian press suggest vendor is close to a deal to absorb Firefly Networks, a public Wi-Fi venture set up by the operators in 2015.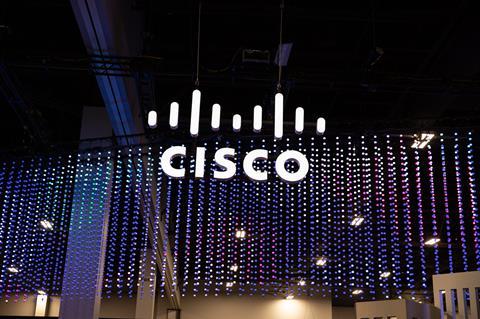 Cisco Systems is lining up a deal to take over Vi and Bharti Airtel's public Wi-Fi joint venture Firefly Networks, according to a report in India's Economic Times.
The tech vendor is said to be in "advanced talks" with the two operators over an INR 2bn (£21m/€25m) acquisition of the business, which Vi recently signalled it was considering exiting (Vodafonewatch, #207).
A team of Cisco executives visited India last week to finalise the deal, the newspaper said, citing anonymous sources. Cisco declined to comment.
Airtel and Vi set up Firefly in 2015, with the aim of developing a significant Wi-Fi services side-line through deployments with Indian enterprises and public sector customers (Vodafonewatch, #134). However, the JV found its business case weakened by more-aggressive-than-expected 4G roll out in Indian cities.
Vi also remains in need of cash to strengthen its balance sheet, with current liabilities standing at INR 611bn at 31 March 2022. The operator is still to firm up an agreement with the government over a possible equity-for-fee payment dues swap, flagged earlier in the year — or a previously mooted ownership rejig/cash injection involving other new shareholders.
Firefly has said little regarding its current performance or strategic ambitions, although has been mooting plans for expansion in the Internet of Things and smart-cities spaces. It says it has deployments in place in Bangalore, Mumbai, National Capital Region, and Pune, and names hospitals group Fortis Healthcare, the Supreme Court of India, and Indira Gandhi International Airport among its list of partners/clients.
As well as being a major B2B networking player, Cisco is, naturally, a major supplier to both Airtel and Vi. In June 2021, it secured a deal to supply its Cisco Ultra Packet Core offering to Vi, to support its 4G and future 5G network. It has a long-running strategic alliance in place with Airtel on enterprise comms services, including SD-WAN, and in August 2021 teamed with the operator and Google Cloud on the launch of a connectivity and cloud suite called Airtel Office Internet.