Safaricom-backed scale-up flags progress in international expansion of connected, pay-as-you-go cooking fuel proposition.
Statement made after Chief Executive Volker Schultz resigns for 'personal reasons'.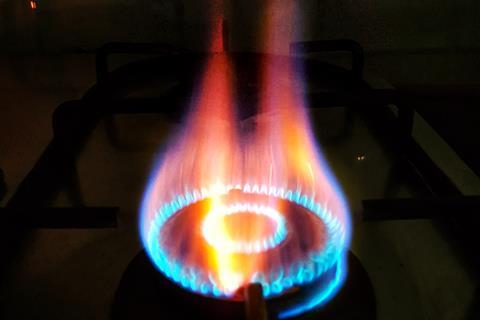 Circle Gas, a UK-based 'affordable cooking' scale-up and strategic investment of Kenyan operator Safaricom, assured it remained a "healthy and growing" business despite the surprise exit of Chief Executive Volker Schultz.
In a statement, Circle Gas said Schultz's resignation — which took place in June — was for "personal reasons", and paid tribute to his achievements, noting that his three-year spell had witnessed investments by Safaricom and Japanese conglomerate Marubeni Corporation.
Schultz also oversaw 2020's launch of Circle Gas's main country business in Kenya — an operation that has now grown to more than "1,200 employees and 250,000 customer households", the statement noted. "Volker successfully navigated the company through the challenges of COVID and the global chip shortage to leave a healthy and growing company. We wish him every success with his many future endeavours", it added.
Circle Gas did not say where it stood on appointing a new CEO and did not respond when contacted for more information by TelcoTitans.
Rounding up
The move comes with Circle Gas pushing for international expansion of its pay-as-you-go liquefied petroleum gas (LPG) service, enabled by wireless metering and mobile payments, after securing the Marubeni investment and $100m (£84m/€99m) in debt financing over the past year (Vodafonewatch, #199 and #204).
The startup is aiming to secure ten million customers for its service, which is pitched as making LPG more affordable and accessible to households — as well as enabling reduced reliance on dirtier cooking fuels such as charcoal, firewood, and kerosene. The World Health Organisation says these fuels are used by about 2.4 billion people worldwide, and responsible for as many as 3.2 million deaths annually.
Circle Gas's system is already present in Kenya and Tanzania — including a newly launched operation in Zanzibar — and the company has named other East African territories such as Mozambique, Rwanda, and Uganda, as well as Bangladesh, Nigeria, and Vietnam, as potential additional target markets.
Each new setup requires significant investment in depots, distribution networks, people, and platforms, however, and the business reported an increased net loss of $7.6m on turnover of $551,000 in its last reported fiscal year, to December 2020.
When contacted, Circle Gas did not provide any information on how this year's energy crisis and rise in pricing of fossil fuels has impacted its business.
Cooking on gas
Safaricom bought into Circle Gas in late-2019, alongside a wider arrangement that sees the operator support the M-Gas offering in Kenya. The startup's smart meters ride on Safaricom's Narrowband Internet of Things network, and top-up payments are enabled through m-money platform M-PESA. The two companies also have a branding arrangement, and Peter Ndegwa, CEO of Safaricom, sits on the business's Board of Directors. Safaricom's holding stood at 14.6% at 31 March 2022, having been slightly diluted by recent share issues associated with debt refinancing.
Safaricom's investment family: associations, joint ventures, and subsidiaries at 31 March 2022
Business
Focus
Stake

Notes: * Safaricom wrote off these investments during the year to 31 March 2017, but continues to reference them in Annual Reports.
** One Communications investment includes subsidiaries Comtec Training Management Service, Comtec Integrations System, and Flexible Bandwidth Service.
*** Held indirectly via Vodafamily Ethiopia and Global Partnership for Ethiopia holding companies.
**** East African Marine Systems cable is 85%-owned by TEAMS consortium (which features various Kenyan telecoms players, plus the government) and 15% by Etisalat.

Source: Safaricom.

Circle Gas

IoT-enabled household fuel distribution

14.6%

DigiFarm Kenya

Agricultural value-added services

100%

East Africa Tower Company *

Infrastructure

100%

Instaconnect

Network service provider

100%

M-PESA Africa

M-money services

50%

One Communications * **

Internet, hosting, and enterprise software / services

100%

Safaricom Money Transfer Services

M-remittance services

100%

Safaricom Telecommunications Ethiopia ***

Ethiopian telecoms startup

55.7%

TEAMS ****

Submarine cable linking Kenya and UAE

32.5%