Coming straight from a 15-year CEO tenure, new Chairman does not look likely to be a back seat driver.
Lack of a telco legacy appears significant, with Vodafone seeking to diversify products and more closely connect with individual customers.
Growth-oriented M&A record suggests brief is not to dismantle Group.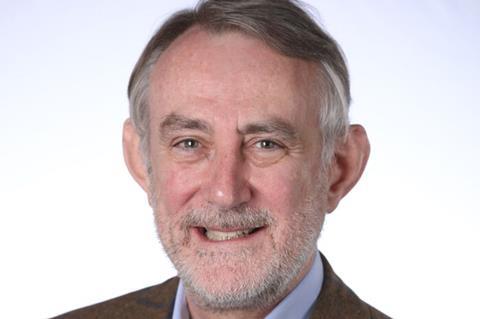 Vodafone last week appointed outgoing Heineken Chief Executive (CEO) Jean-François van Boxmeer as a Non-Executive Director, with the intention for him to replace current Chairman Gerard Kleisterlee later in 2020.
The move — the result of a long search for a successor to Kleisterlee, first flagged in early-2019 (Vodafonewatch, #174 and #175) — will see the Belgian join Vodafone's Board of Directors on 28 July 2020, if shareholder approval is gained at the Group's coming Annual General Meeting (AGM). He is then expected to step into Kleisterlee's shoes on 3 November 2020.
While not mandatory, UK corporate governance guidelines recommend board tenures are restricted to nine years, and Kleisterlee is set to linger beyond this by a few months, having taken over the Group Chairman role from Sir John Bond back in late-July 2011 (Vodafonewatch, #91).
Van Boxmeer announced he was set to leave Heineken in mid-2019 and handed over the reins to his successor Dolf van den Brink on 1 June 2020, while retaining a seat on Heineken's Board.
Though he leaves with the business in growth — generating a 5.6%-increase in net revenue during his last financial year, and beating analyst estimates — he may be stepping away at an opportune time (and leaving his replacement with a tough job). Van Boxmeer fuelled significant shareholder return at Heineken (371% over his 15-year tenure, according to Reuters) via expansion in emerging markets and development of new product categories, but growth is seen as becoming progressively harder to maintain for the venerable Dutch business, and globally, coronavirus restrictions are hitting the drinks industry hard.
Unpacking van Boxmeer
Van Boxmeer had been CEO at Heineken since 2005, and indeed has spent his whole career at the drinks maker. But while a big name in European business, many of Vodafone's employees, partners, and stakeholders will likely have responded to news of his appointment with the response: "who?".
What has Vodafone seen in him to put a one-company-man, first-time chairman, and industry outsider at the helm of its business?
Delivery man: Money talks, and it will not have escaped the Vodafone Board's attention that van Boxmeer led a threefold rise in Heineken's share price over his tenure (or more, if measuring against a pre-COVID-19 peak). Between February 2014's transformative Verizon Wireless exit and the end of 2019 (i.e. pre-impact from coronavirus), Vodafone's share price more than halved. Heineken's rose by more than 90%.
An experienced CEO that could get hands-on: Vodafonewatch has long seen the Chairman–CEO relationship as absolutely crucial for strategy development, execution and oversight, and this has not been an area that Vodafone has obviously got right in the past — especially back in the 2000s when board ructions tainted the volatile leadership of Arun Sarin. How van Boxmeer interfaces with Group CEO Nick Read will be a key area to watch. With the Belgian coming off a 15-year CEO stretch, it seems likely Vodafone's Nominations and Governance Committee (led by Kleisterlee himself) was attracted by the prospect of adding another layer of executive knowhow on top of that of Read — who, having risen through the ranks at Vodafone, is also a long-time company man who had no time at the helm of a major listed company before taking on the CEO job in 2018. Van Boxmeer could offer up a sympathetic ear and even mentor to Read, helping him on strategy and vision — thus forging a healthy double-act with the Briton. However, much depends on how they bounce off each other, as individuals. Read was noticeably prominent in the release accompanying van Boxmeer's appointment — suggesting eagerness to present himself as comfortable with the selection — and sought to highlight the Belgian's status as "one of the longest standing and most successful CEOs in Europe".
A prospective new source of impetus, and power base: That van Boxmeer is coming in hot off a long CEO spell, and has had only a limited ride on the non-exec carousel (holding board seats at Henkel and Mondelez International), suggests he is not being brought in to be a grandee, caretaker-type but is looking to provide some genuine ideas and impetus. Again, this could make for an interesting dynamic with Vodafone's home-grown, telco-native executive leadership. It also suggests a new direction from the Kleisterlee era. While the Dutchman, like van Boxmeer, joined Vodafone straight from a hands-on role (as President/CEO at Philips), he has never seemed overly interventionist or pro-active, with Read's predecessor Vittorio Colao looking to have ruled the roost throughout most of his tenure, and 2018's change of CEO not appearing to alter the power balance to any great extent.
A fresh take on the sector, with no attachment to legacy: When Kleisterlee was appointed to replace Sir John Bond in 2011, his lack of direct telecoms experience was cited as a cause for concern (Vodafonewatch, #89). But at least he came from an "adjacent" sector to Vodafone's. Van Boxmeer, by contrast, enters from an entirely different space with little obvious direct overlap, beyond Vodafone's push into 5G-based manufacturing. A decade on, many would see this as a positive. Clearly, his appointment is about bringing new perspectives to Vodafone's business and helping the Group move away from its telco roots — as seen with Read's emerging Technology Communications Company strategy (Vodafonewatch, #176).
Knowhow on how to connect with customers: Heineken is said to have expanded its base of product brands from 170 to 300 over the course of van Boxmeer's tenure, and this appears to chime with how Vodafone is seeking to strengthen its go-to-market. Commercially, it remains preoccupied with improving customer experience, personalising offers, and better meeting the needs of different market segments (while also reducing its leaning on infrastructure, via TowerCo and network-sharing ventures). "I look forward to Jean-Francois playing a key role in the next stage of Vodafone's strategic development", said Read.
No shrinking violet: While quiet-man Kleisterlee never really appeared to come out of his shell at Vodafone, and came across as uncomfortable and salty during Q&A sessions at AGMs, van Boxmeer has the look of a more genial and forceful character. This may well have been a key consideration for the Group, in light of the possibility of shareholders becoming even more difficult-to-manage and interventionist. From past interviews and presentations, van Boxmeer gives the impression of being a straight-talker. Heading results calls as Heineken CEO, his bullishness came to the fore: honest about questions he did not want to answer; ready and willing to respond with a single word if he can get away with it; and evidently single-minded in expansion ambitions.
A growth-oriented M&A player — not a dismantler: Van Boxmeer oversaw over €30bn (£26.8bn)-worth of acquisitions at Heineken and his record is not one that would suggest he has been hired to sell or breakup the Group, despite its much-reduced status on the global telecoms stage. The question is how he could go about giving the operator a new base for expansion. Vodafone noted the new Chairman had transformed Heineken into a "truly global organisation" — but that he had done so "through a balance of strategic transactions and organic growth". It evidently needs a plan for the post-digital era but, with funds at a premium, the Group will require a canny deal-maker to genuinely refresh its business.
Perhaps more reminiscent of Vodafone's glory years than struggles over the past decade, van Boxmeer's more recent M&A deals at Heineken tended to centre around emerging markets — whether by geography or segment. They include a 2010 takeover of assets from Mexican brewer Femsa Cerveza, a 2015 exchange of Asian and African-centred interests with Diageo, and the acquisition of a stake in US craft brewery Lagunitas, also in 2015. In 2017, it bought Brasil Kirin, the Brazilian unit of Japan's Kirin Holdings, and in 2018, it agreed a beer-focused strategic partnership with China Resources Enterprise. While Vodafone has in recent times been focusing on integrating with peers facing similar challenges as its own, Heineken rebuffed a merger approach from rival SABMiller in 2014, willing to set the stage for the latter's acquisition by Anheuser-Busch InBev in 2016. Heineken developed into a global player during van Boxmeer's time in charge — Vodafone spent the same years largely on the retreat as growth stuttered.
Not a digital dullard: While well versed in M&A, van Boxmeer's appointment does not necessarily mean Vodafone — with its current debt pressures — is going to get back on the acquisition trail in a big way. In his last years as Heineken CEO, he moved to a closer focus on organic development and conducted initiatives that are a clear fit with Vodafone's ongoing focus on internal transformation. Before taking on the CEO reins, he held responsibility for "supply chain and technical services" at the group — and so is presumably looking to have input into development of in-house consolidators like _VOIS and Vodafone Procurement Company. Heineken has seen not-insignificant digital transformation and innovation efforts under van Boxmeer, with a focus on raising productivity and efficiency, including a string of facility closures. The business runs an in-house innovation accelerator iLABS and an open innovation platform The Brewhouse, encouraging and enabling innovation among its employee talent-pool for the former, and for startups, universities, and suppliers in the latter.
Another Dutch connection…: The Group's maintenance of Dutch links, following Kleisterlee's departure, are potentially significant. It is noticeable van Boxmeer is not drawn from one of Vodafone's big operational theatres (particularly Germany or the UK), and Heineken's nationality makes the Netherlands an even more obvious and natural option if the Group ends up being re-domiciled, post-Brexit.
… and a European at heart: van Boxmeer's comments on the UK's exit from the European Union serve to clarify his stance on the bloc: Brexit has two losers and no winners. As with the Dutch links, this will likely have been noted by the UK government amid ongoing questions over Vodafone's financial and operational roots in Britain.
Van Boxmeer's options for a board refresh look limited
Vodafone's Board line-up saw an almost-complete refit during the Kleisterlee era, albeit without any obvious impact on Group fortunes (Vodafonewatch, passim). This means the majority of directors are relatively new, and indicates that if van Boxmeer is seeking to give the Board a major refresh, it will likely be a time-consuming and complex exercise. Renée James is the only remaining board member that was not a Kleisterlee appointment.
Vodafone Board of Directors
Board member
Induction to the Board
Role

Note: * To step down in November 2020.

Sources: Vodafonewatch; Vodafone.

Sanjiv Ahuja

2018

Non-Executive Director

Crispin Davis

2014

Non-Executive Director

Margherita Della Valle

2018

CFO

Michel Demaré

2018

Non-Executive Director

Clara Furse

2014

Non-Executive Director

Val Gooding

2014

Non-Executive Director

Renée James

2011

Non-Executive Director

Gerard Kleisterlee *

2011

Chairman

Maria Amparo Moraleda Martinez

2017

Non-Executive Director

David Nish

2016

Non-Executive Director

Nick Read

2014

CEO (CFO until 2018)

David Thodey

2019

Non-Executive Director