Group's corporate venturing portfolio continues to dwindle as Caringo, an investment made back in late-2000s, gets absorbed by storage peer.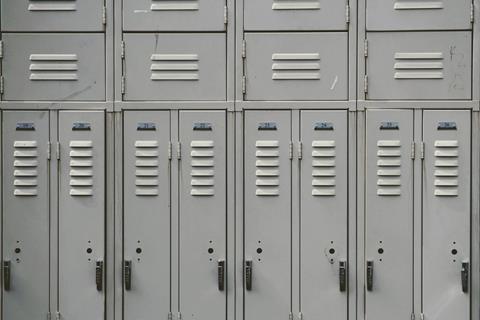 DataCore Software, a Florida-based storage technology player, flagged it has acquired long-time Vodafone investment Caringo, to build out its product set.
The deal, the value of which was not revealed, will see Caringo's Swarm data storage offering melded into a "complete" suite of "best-of-breed software-defined storage solutions for block, file, and object", claimed DataCore.
"The acquisition of Caringo further accelerates the DataCore ONE vision: to realise the power of software-defined storage to break silos and hardware dependencies and unify the storage industry, enabling IT to make storage smarter, more effective, and easier to manage."

DataCore.
One from the archive
Caringo was founded in 2005 — and pre-sale, was one of the oldest remaining businesses within Vodafone Ventures' increasingly minimalist portfolio.
The relationship began back in 2007, when the corporate venturing unit was a much more aggressive and prolific outfit, led by current Accenture Communications Industry Lead and one-time Wholesale Applications Community Chief Executive Peters Suh. It started with the provision of a $225,000 (£165,000/€186,000) loan to Caringo that was then converted to equity in 2008, with Vodafone Ventures also putting an additional $2m into the business (Vodafonewatch, 2008.02).
Vodafone Ventures' level of return on the sale is not yet known, but is unlikely to have been hugely significant, with the unit's stake in Caringo dwindling to just 2% as of 31 March 2019.
Caringo never highlighted any major commercial headway with Vodafone, off the back of the venturing tie-up, but has previously flagged rivals BT Group and Telefónica Group as clients. BT TV is said to be a user of the Swarm offering, and BT Global indicated in 2015 that Caringo was an enabler of its BT Compute Storage proposition (BTwatch, #270 and #274). Telefónica indicated around the same time it was using Swarm as the platform for its public cloud services in Spain (Telefónicawatch, #94).
Vodafone Ventures interests (at January 2020)

Source: Vodafone.
Avellan Space Technology & Science
Flybits

Caringo

Headwater Partners

Cellera

Skorpios Technologies

Disternet Technology

Total Optimised Technology Power Control

Finsphere

VisionOSS

Richard Agnew is Group Editor at TelcoTitans.