Association of Communication and Technology created by Cell C, Liquid, MTN, Rain, Telkom, and Vodacom.
Vodacom CEO Shameel Joosub installed as Chairman.
Minister Khumbudzo Ntshavheni says there will soon be a 'trillion-rand' digital industry in South Africa.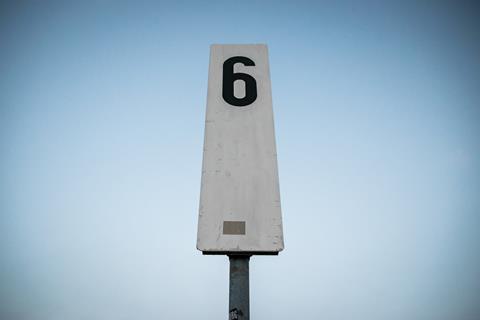 A new industry body for the South African telco sector — the Association of Communication and Technology (ACT) — was launched on Thursday.
Created by the 'big six' network and infrastructure providers Cell C, Liquid, MTN, Rain, Telkom, and Vodacom, the ACT will be led by Chief Executive Nomvuyiso Batyi and chaired by Vodacom CEO Shameel Joosub.
According to local reports, the ACT was officially unveiled at an industry event at Melrose Arch in Johannesburg, where both Batyi and South African Minister of Communications and Digital Technologies Khumbudzo Ntshavheni appeared as speakers.
Bayti served as Councillor at the Independent Communications Authority of South Africa (ICASA) for more than eight years between 2008 and 2017. She also acted as the Special Advisor to former Communications Minister Stella Ndabeni-Abrahams.
Heightened powers?
Evidently, the ACT's remit will be to guide the development of policies and regulations for the sector, as well as to protect infrastructure and future investments. It also aims to aid network operators in reducing fragmentation and delivering consistent, common messages to governments and regulators.
Though specifics were not outlined, the founding members will hope to gain greater influence on key issues and avoid a repeat of recent industry sagas.
Arguably the most infamous of these was South Africa's 5G auction, which was eventually completed in March after being on hold for the best part of a decade (Vodafonewatch, #199 and passim).
MTN has been linked to a $1.3bn buyout of rival Telkom for the best part of a year. However, regulators would need to be appeased for any deal to go through, with particular objections relating to the potential of an effective duopoly being created between the resulting operator and leader Vodacom.
Vodacom similarly cited 'regulatory complexities' in 2016 when it withdrew its attempt to acquire Neotel.
At the event, Batyi, as quoted by Business Insider South Africa, said the country's telco sector is being "left behind" and that the industry therefore needs to play a "proactive role" in future developments. "We have realised that we haven't had an effective and responsive policy, especially legislation, since 2005", Batyi was reported as saying.
Local reports claimed the ACT will conduct economic and social-scientific research to enable it to protect and promote consumer rights.
In a keynote speech, Ntshavheni stated that the ACT will drive inclusivity in the digital economy. "In the next five to ten years, we should be a trillion [rand] industry, if not more. [In that time], between 30% to 50% of the economy will be digital" Ntshavheni said.
This equates to roughly £50bn (€59bn).
The exact origins of the ACT are unclear. In a series of tweets following the launch, Ntshavheni stated that the body was "established in 2021 when a resolution was reached by the telecommunication operators Cell C, Vodacom, MTN, Telkom and Liquid". The ACT did not immediately respond when contacted by TelcoTitans, so whether or not this statement refers to an earlier soft-launch remains to be seen.