Past flame rekindled as Vodafone regains love for MVNO partners.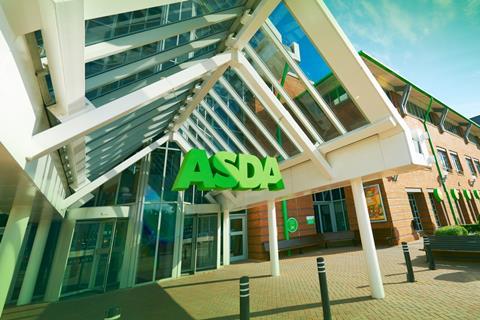 Asda Mobile, supermarket chain Asda's mobile virtual network operator (MVNO), is to switch network providers from EE to Vodafone UK (VfUK) in early-2021, which will see the retailer return to VfUK as its MVNO partner following its move to the BT-owned operator's network in September 2013 (Vodafonewatch, #118).
The new five-year deal will see VfUK providing the MVNO with 4G and 5G network coverage, unlimited mobile data plans, Wi-Fi calling, and other benefits such as family discounts. The OpCo will also provide Asda Mobile with digital tools to give customers access to online account management tools, as well as analytics to enable Asda to target customers with personalised offers and incentives. Existing Asda Mobile customers will begin to transition to VfUK's network from early-2021.
Back to the future
Asda Mobile switched to EE's network shortly after a July 2013 deal between VfUK and rival retailer J. Sainsbury plc to form 50:50 MVNO joint venture (JV) Mobile by Sainsbury's, marking the end of a wholesale mobile relationship with the OpCo that stretched back to 2007 (Vodafonewatch, 2007.04, #115, and #118).
The loss-making Mobile by Sainsbury's JV was subsequently wound down in January 2016, in a move that was ostensibly driven by VfUK, as part of a strategy being pushed by then-Group Chief Financial Officer Nick Read to transition away from margin-light MVNO relationships and focus on delivering "quality revenue" (Vodafonewatch, #138 and passim). Since Read's move into the Chief Executive seat, he and new CFO Margherita Della Valle have been seeking to toughen up Vodafone's commercial footing and talking up "asset utilisation" as a key priority, bringing MVNOs back into favour. VfUK signed up Virgin Media on wholesale mobile services in 2019, before the arrangement was superseded by the latter's pending merger with Telefónica UK (Vodafonewatch, #181).
Suggestions from Sainsbury's in May 2016 that it was seeking to revive the JV through an arrangement with a rival of the OpCo ultimately came to nothing (Vodafonewatch, #144).