Tomorrow Street's Arch 2019 sees keynotes and supplier awards.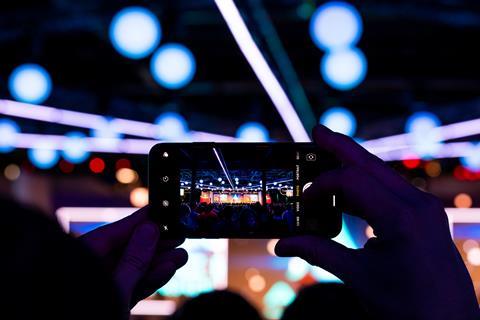 Early‑April 2019 saw Vodafone's Luxembourg-based Tomorrow Street innovation joint venture hold its second annual Arch Summit, ostensibly aimed at bridging the gap between corporations and startups.
Keynotes by senior Group figures such as Group Chief Technology Officer Johan Wibergh and Ninian Wilson, Chief Executive of Vodafone Procurement Company, gave a glimpse into how Vodafone itself plans to live up to this promise and enhance relations with its supplier and partner ecosystem.
With Wibergh's Gigabit Vodafone strategy due to conclude in less than a year, the Swede trailered a successor, dubbed "Tech 2025", and pledged to fashion a more responsive and open Vodafone during the coming cycle, promising easier integration for partners, more scalable platforms, and tackling of lingering "not invented here" thinking inside the business.
Focus was also on the influx of new, upstart technology players into the Group's supply chain — an evident aim of Vodafone involvement in new industry groupings such as the Telecom Infra Project. Numerous startups pitched their propositions during the event's beauty contest, with a fair number highlighting that they had already gestated ties with the Group.
In a forthright presentation, Wibergh told prospective new technology partners that "we have a lot to learn from you", adding that "we feel that we are a very big company and we are not fast enough, as we want to be". Vendor partners such as Huawei and ZTE were noticeably keen to echo Group openness towards partnerships.
This and other prominent topics — such as the rising wave of automation within Vodafone, and a new Group up‑selling mantra of "one more service" — will be looked at in depth in the coming Arch Summit 2019 Special Report accompanying the next issue of Vodafonewatch, alongside the operator's looming annual results.
Ericsson bags Supplier of the Year 2019
As now appears customary, the Arch Summit featured the latest edition of the Vodafone Supplier Awards.
In an interesting interplay of Vodafone's major supplier relationships, Wibergh's alma mater Ericsson secured the top Supplier of Year 2019 prize, and under-pressure arch-rival Huawei was handed an Outstanding Contribution to Customer Experience Excellence (CXX) gong.
Category
Nominees
Winner
Vodafone Supplier Awards 2018/19 winners

This year's awards were very explicitly tied in with Vodafone's supplier Net Promoter Score (NPS) measurements.

Source: Vodafonewatch.
Health and Safety

Ericsson

Kathrein

SIAE Microelettronica

Ericsson

Sustainable Supply Chain

Accenture

IBM

TCL Communication

IBM

TCL Communication (joint)

Outstanding Quality and Delivery (OneSCM)

Arval (Highly commended partner)

Comdata

NetScout

NetScout

Outstanding Quality and Delivery(Products & Services)

G&D Mobile Security

Gemalto

HMD

HMD

Outstanding Contribution to CXX

G&D Mobile Security

Huawei

Infinera

Huawei

Best Global Account Team (highest NPS score)

Ericsson

Google Cloud

Nokia

Google Cloud

Supplier of the Year

Arval (Recognised supplier)

Ericsson

Kathrein (Recognised supplier)

Sercomm

Ericsson