Vodafone Romania to have deeper view of customer journeys in convergence drive.
Amdocs continues to showcase its presence across the Group.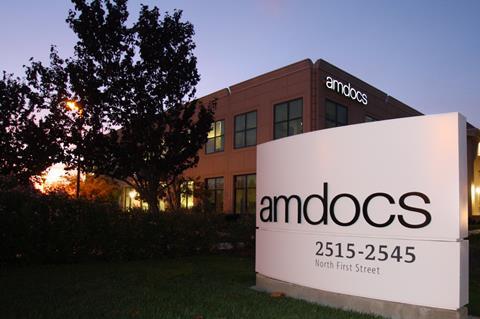 Telecoms software and services player Amdocs highlighted that it has secured a contract with Vodafone Romania (VfR), focused on customer experience (CX) improvement. The engagement features the joint development of a "Digital Experience" platform that aims to provide VfR with greater visibility of customer interactions when combining fixed and mobile products into a converged offering.
Catalin Buliga, Technology Director at VfR, said that the platform provides a digital layer on top of the business support systems (BSS) stack, "overcoming the challenge of massive IT transformations required for digitalisation".
It was also noted that the project involved moving several key components and capabilities into the Amazon Web Services (AWS) cloud. VfR said it will now be able to interact with its customers "in a more focused, tailored, and effective way" by "digitalising the retail experience".
Few details were given on the involvement of AWS cloud, although worth noting is that Amdocs recently announced a new multi‑year, strategic alliance with AWS on the provision of cloud‑native BSS offerings for large operators worldwide. A longstanding partner of Amdocs, AWS also became the provider's preferred cloud partner for its internal IT transformation.
Anthony Goonetilleke, Group President of Media, Network & Technology at Amdocs, said the ability to run Amdocs' digital offerings over any digital business systems will enable VfR to "modernise and streamline" its retail channels and more easily define the correct service bundles for customers.
The development of this new, digital CX layer appears to be aimed at furthering VfR's convergence strategy following its acquisition of UPC Romania in 2019 (as part of the Group purchase of Liberty Global assets in the Czech Republic, Germany, Hungary, and Romania — Vodafonewatch, #178). The Romanian OpCo launched the Vodafone One convergence play in September 2020, offering combinations of fixed, mobile, and Vodafone TV services.
Amdocs has flagged a string of OpCo engagements in recent months, expanding the provider's already significant presence within Vodafone's international IT estate. Since October 2019, the vendor has highlighted work with Safaricom (completion of a revenue assurance upgrade); Vodafone Germany (a seemingly broad "business and transformation" project, similar to one at Vodafone Italy); VodafoneZiggo (telco cloud services for enterprise clients); and Vi in India (reworking the IT back‑end).