Telecom veteran departs Group Board, citing commitments elsewhere.
High-profile resignation comes on eve of Vodafone AGM, with Olaf Swantee set to be sworn in.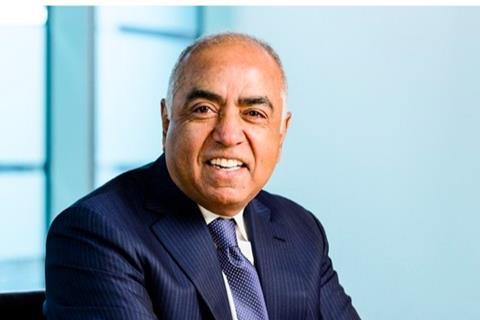 Vodafone Group highlighted a late Board of Directors change on the eve of its Annual General Meeting (AGM), with the sudden resignation of Non-Executive Director Sanjiv Ahuja.
An announcement said Ahuja is departing so he can devote more time to "other business interests".
The resignation is effective almost immediately, meaning Ahuja, who was appointed to the Board in late-2018 (Vodafonewatch, #170), will no longer seek re-election at the AGM taking place this morning. He leaves a vacancy on the Board's Audit & Risk Committee.
The seasoned telecoms executive was thanked by new Vodafone Chairman Jean-Francois van Boxmeer for his "valuable contribution" during his three years of service.
Ahuja is the Chief Executive and Chairman of Tillman Global Holdings, a company he founded in 2013 that invests in telecoms and energy infrastructure businesses. He was Orange CEO between 2004 and 2007, after which he became Chairman of Orange UK until 2008.
His departure gives van Boxmeer, who took on the Vodafone chair in November 2020, a further opportunity to impact the make-up of the Group's Board and back up its 2025 business revival plan. A recent independent evaluation by Vodafone recommended van Boxmeer focus on "refreshing the Board's composition and reviewing the mix of skills and experience on the Board".
Van Boxmeer brought another senior industry figure onto the Board earlier this year, in the form of Olaf Swantee, with the former Orange, EE, and Sunrise executive due to be confirmed in a non-executive director role at today's AGM. However, this unravelled just two months later, with Swantee suddenly resigning due to an unforseen "professional development which now impacts his ability to serve on the Board as originally agreed when appointed earlier this year". Meanwhile, Vodafone previously confirmed that American tech VIP Renée James is not seeking re-election at the AGM after exceeding the normal threshold for term length. This reduces the number of directors down to nine.
Vodafone Group Board of Directors, July 2021
Role
Description / focus
Years on Board
Committee

Notes: * ESG Committee created on 11 May 2021, but with full membership to be confirmed "in due course". ** To join from 27 July 2021, resigned 27 September 2021.

Sources: Vodafone; TelcoTitans.

Chairman

Jean-Francois van Boxmeer

<1

Nominations & Governance (Chair)

CEO

Nick Read

2 (as CEO)

-

Chief Financial Officer

Margherita Della Valle

2

-

Senior Independent Director and Workforce Engagement Lead

Val Gooding

7

Nominations & Governance (Chair)

Non-Executive Directors

Sir Crispin Davis

6

Nominations & Governance

Dame Clara Furse

6

Remuneration

Michel Demaré

3

Audit & Risk; Remuneration

Maria Ampara Moraleda Martinez

3

Audit & Risk; Environmental, Social & Corporate Governance (Chair)*

David Nish

5

Audit & Risk (Chair)

Olaf Swantee **

0

Audit & Risk

Sam Patterson is a Staff Reporter for TelcoTitans, contributing telecoms news analysis since September 2020 as part of the TelcoTitans Editorial team.