CFO says group "not in love with" tower ownership and keen to unlock value.
Virgin Media O2 and VodafoneZiggo assets in focus.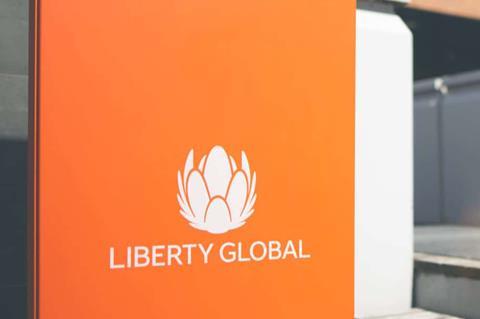 Virgin Media O2 and VodafoneZiggo are "actively working" on a spinoff of their wireless sites, according to the two joint ventures' shared parent Liberty Global.
Charlie Bracken, Liberty Global's Chief Financial Officer, told Deutsche Bank's dbAccess European TMT Conference (via VIQ FD Disclosure) that the operators were "not in love with" retaining freehold ownership of their respective British and Dutch sites. Regarding a move to monetise them, "we will hopefully announce it will come sooner rather than later", he told the event, held last week.
Bracken described Liberty as "pretty aligned" on tower strategy with its two JV partners — Telefónica on VM O2 and Vodafone on VodafoneZiggo — which have already partitioned off (and monetised) many of their operating businesses' sites across Europe, and elsewhere. "I think our public market partners would agree that there's a lot of value in separating out those assets, so you should … assume that we are actively looking at how best to do that", said Bracken.
Liberty was "open to structures that will identify and realise that value", he later added.
Bracken also indicated that Liberty is considering a spin-off of towers owned by its Belgian business Telenet, where it has majority (58.3%) control and would be able to act autonomously.
Fuel for full fibre
Liberty Chief Executive Mike Fries flagged in March, again at a Deutsche Bank investor event, that the group saw "real value" in the Belgian and Dutch site network and was considering monetisation. Then, at a results presentation in May, Fries suggested VM O2 could sell shares in Cornerstone Telecommunications Infrastructure, O2 UK and Vodafone's long-standing towers JV, to help fund acceleration of broadband infrastructure rollout at VM O2 (Vodafonewatch, #195–#196).
VM O2 announced a new next-generation network deployment plan in July, encompassing both evolution of its cable network and a new push on full fibre, and the JV has been looking at ways to help fund the programme. A deal with an investment partner on the fibre rollout, and an offload of VM O2 central offices to AtlasEdge, Liberty's data centre JV with infrastructure specialist Digital Bridge, are said to be among the options it is exploring, and Bracken floated the possibility of a sale-and-leaseback transaction on VM O2's network hubs during the latest event.
VodafoneZiggo's tower assets remain fully owned by the Dutch JV, having been excluded from the startup portfolio of Vodafone's Vantage Towers infrastructure business when it was spun out of the Group during 2020 (Vodafonewatch, #193 and passim). However, Vodafone has shown interest in some form of rejig in the past. In 2019, it said it was "exploring network sharing [and] tower options" in the Netherlands, while VodafoneZiggo itself flagged it was intending to identify "potential monetisation opportunities for our mobile towers portfolio".
Cornerstone is said to manage about 14,200 macro sites, while VodafoneZiggo's footprint has been placed at approximately 3,000.