Wayra-backed 'innovation alliance' adds eight companies to its roster.
Total investment now surpasses €1.5m mark.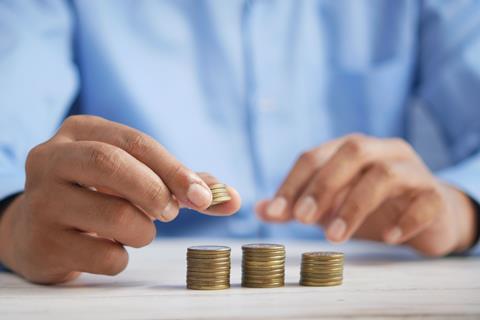 Zone2boost revealed the addition of eight new financial and retail technology startups to its acceleration programme as it marks its two-year anniversary.
The 'innovation initiative' — a product of a partnership between Wayra, CaixaBank, Global Payments, Visa, and Worldline — said it has now surpassed €1.5m (£1.3m) in total investments across 16 startups.
Optimus Price, an AI-based price optimisation and management platform, headlined the new group of investments, picking up a combined €1m in capital across Zone2boost and a successful Crowdcube campaign. Optimus Price said the financing will be used to expand into more markets, develop additional AI models, and integrate with other channels, including SAP and Shopify.
Wayra Spain has a pre-existing relationship with Optimus Price, having backed the startup since early 2020. The platform helps retailers determine the best prices for their products and manage stock based on demand predictions.
Although an international venture, it would appear that Zoneboost primarily focuses on Spain. Five of the eight additions are of Spanish origin, with Optimus Price, StockAgile, Weecover, and Haddock all hailing from Barcelona. Boopos began in Madrid, while Privassee and Sedicii orignated in London and Waterford respectively.
The eight new startups (as described by Zone2boost)
| | |
| --- | --- |
| Optimus Price | A platform based on artificial intelligence for price optimisation and management of the company, founded by scientists from the Barcelona Supercomputing Center and retail experts. |
| StockAgile | Sales and stock management programme in the cloud, aimed at shops, distributors, online stores and brands. Stockagile allows you to optimise resources and processes, control stocks, digitise the business and, above all, boost online sales to help these companies grow without limits. |
| Privasee | A platform designed to help SMEs comply with GDPR in an automated way. |
| Weecover | A platform that integrates the purchase of insurance in the payment process of an electronic commerce. |
| Sedicii | An AML (Anti-Money Laundering) and KYC (Know Your Customer) platform that uses advanced cryptography to facilitate data collaborations. |
| Boopos | A platform that offers flexible financing for the acquisition of businesses and for investment in companies, sectors or industry, with great growth potential. |
| Haddock | A cost management software for restaurants that helps the catering sector improve the management of its business with an intuitive platform that offers updated income and expense data in real time. |
| Personify XP | SaaS for e-commerce personalisation. It accumulates anonymous customer data and allows you to create segments to better focus the content you show them, increasing sales. |
Wayra formalised its deal to collaborate on Zone2boost in February 2021. At the time, the organisations outlined plans to perform "joint business development" and explore common synergies in identifying and supporting startups. (Telefónicawatch, #151).
Prior to this, Wayra and Zone2boost were already joint investors in two startups: retail automation player Proppos (Telefónicawatch, #149); and Payflow, which highlighted completion of a seed funding round in February 2021, with participation from Wayra, and whose software enables "on demand" collection of wages. Deeder — a blockchain-based contract signing technology provider that emerged out of Telefónica in 2020, and sits within the Group's Wayra Builder spinout vehicle (Telefónicawatch, #150) — is also said to be involved in Zone2boost's acceleration programme.