Extended reality startup raises $1.5m in Pre-Series-A round, with Wayra increasing its initial investment.
YBVR's Verizon partnership bolstered.
Wayra continues to bet on AR/VR/XR.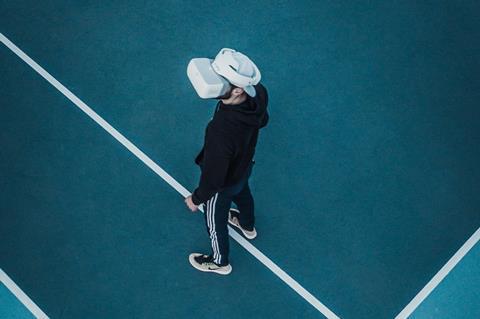 Telefónica innovation hub Wayra Spain participated in a $1.5m (€1.2m) Pre-Series A funding round for Yerba Buena VR (YBVR), an extended reality (XR) video distribution platform.
Wayra added to its 2018 seed funding, and was joined by Tech Coast Angels and Verizon Ventures for the round. Exact figures have not been revealed, though Wayra's contribution will have been no more than €250,000 based on its current policy.
Hector Prieto, co-founder and Chief Executive at YBVR, said the funding will be channelled towards "boosting YBVR's growth and scale". A nod was also given to strengthening its key partnerships and building out its team.
Currently, YBVR has around 20 employees spread between its Silicon Valley headquarters and Madrid development hub. It also has a commercial presence in Australia and Japan. It has a strong Ericsson pedigree through its founders, all of whom hail from the kit-maker. The startup relies on mobile edge computing (MEC) and 5G networks to transmit XR content, streamed to user devices. It is currently being used to broadcast sports events such as the Australian Open 2021 and Euroleague Basketball. In 2021, it claims it will stream more than 300 hours of international bowling competitions thanks to a partnership with the International Bowling Federation.
The year after Wayra's initial investment in the business during 2018, YBVR collaborated with Telefónica España to trial an immersive 360 degree experience with Spanish pop group Miss Caffeina. David del Val, Managing Director of Telefónica I+D, said that the trial was underpinned by Telefónica's own MEC technology (Telefónicawatch, #136).
Since the trial, YBVR has partnered with US telco Verizon Communications and Amazon Web Services (AWS). In future deployments, Verizon's Ultra Wideband 5G network will provide the necessary bandwidth, while AWS provide the MEC infrastructure. Verizon's venturing unit participated in this latest funding round, adding to its commitment to the startup.
Doubling down on XR
Though only announced this week, Wayra said that the YBVR investment took place in late-2020. This makes it one of 15 startups to receive a share of €1.8m invested in Spain during the year — at an average outlay of €120,000.
Also among the 15 was Ludus, another XR platform, though with a focus on virtual emergency training. Again, Wayra added further funding to an existing investment in the platform provider.
Other virtual reality startups in the Wayra Spain portfolio include Broomx Technologies, makers of a 360 degree VR projector, and Floorfy, an online platform for real estate agents to create VR content to help sell properties.

Joseph Purnell is a Staff Reporter for TelcoTitans, contributing telecoms news analysis since 2019 as part of the TelcoTitans Editorial team.