Telefónica open innovation hub puts gaming and e-sports in its investment crosshairs, drawing together fellow venturers for "up to €2m" commitments.
Fourteen funds participate in this year's Coinvestment Day.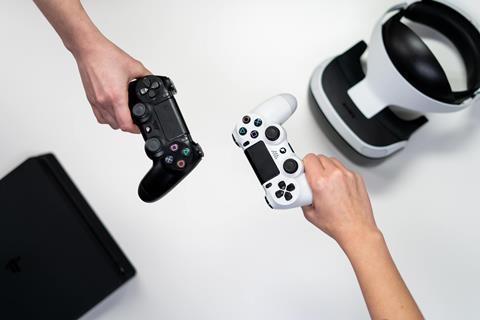 Wayra, Telefónica's open innovation hub, launched its fifth Coinvestment Day — this time with a focus on e-sports and gaming.
The annual event, organised by Wayra, saw its Madrid hub join 14 other Spain-based venture capital funds in a virtual meeting to encourage co-investments of "up to €2m" per startup.
Startups will present before a jury of executives and investors from Telefónica, Wayra, and the various participating funds. On top of the capital investment, winning startups will be offered the chance to partner with Telefónica and its customers.
Details on the participating startups have not been made public.
Gaming coming to the fore
This is the first time Wayra's Coinvestment Day has looked specifically for startups in the gaming sector.
Gaming and e-sports are regularly name-dropped as areas of interest for Telefónica investments, and were most recently flagged as a focus for the newly-announced Wayra 5G/Edge Lab (Telefónicawatch, #151). Mariano Martínez, Director of Partnerships at Telefónica, stressed the development of 5G connectivity and edge computing as key enablers for online gaming, while highlighting "skyrocketing" consumer demand and encouraging further investment and partnerships.
Telefónica's e-sports team, the Movistar Riders, is another face of the operator's interest in the market. Fernando Piquer, its founder and Chief Executive, was among those to join the Coinvestment Day call.
Held in May 2020, the first virtual iteration of the co-investment initiative had much broader interest than this year's gaming-focused call. It accepted proposals from startups in e-health, ed-tech, extended reality, and Internet of Things. Previous years have focused on technologies including cybersecurity, big data, and blockchain.
Bstartup de Sabadell, Encomenda, and Kibo Ventures — participants in last years' iteration — also joined this week's call. Other participating investors were Bankinter, Bitkraft, Drapper B1, Grupo Godó, Grupo Planeta, Initial Capital, JME, Kfund, La Caixa, Startupxplore, and The Venture City.

Joseph Purnell is a Staff Reporter for TelcoTitans, contributing telecoms news analysis since 2019 as part of the TelcoTitans Editorial team.