Wi-Fi solution startup Galgus closes Series-A funding round led by Conexo Ventures, with Wayra investing too.
Galgus is a Telefónica partner on public Wi-Fi in under-served areas.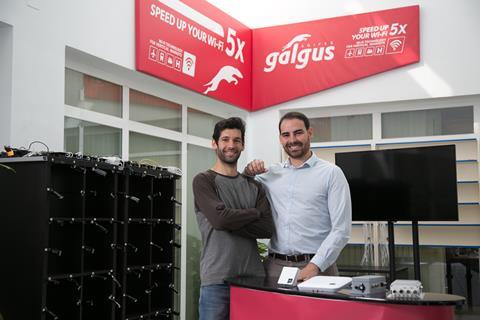 Wayra Spain, Telefónica's early-stage startup incubator, participated in a €2.5m (£2.3m) Series-A funding round for Spanish startup Galgus.
The round was led by GED Capital via its newly-founded Conexo Ventures fund and Mundi Ventures. Wayra also participated, alongside Global Omnium's corporate venturing arm GoHub Ventures.
The capital will be used to "scale up" and fund "international expansion", said Galgus Chief Executive and Co-Founder Jose Gonzales.
Marta Antúnez, Director of Wayra Barcelona, added that "we are looking forward to helping Galgus scale its solution nationwide, thus improving the connection of the populations of rural Spain".
Though exact funding figures have not been revealed, Wayra Spain's manifesto stipulates participations "up to €250,000". It appears that round leader Conexo Ventures pledged €2m, in accordance with plans laid out for its fund in early-October this year, though this has not been confirmed.
Conexo Ventures was established by GED Capital in October 2020, to invest in Iberian Peninsula-based startups. The vehicle, which is sized between €40m and €50m, will invest seed capital in an initial 20 companies in the region, with Galgus being the fourth. The other three are: Bnext (financial, insurance, and travel product marketplace); Buguroo (cybersecurity); and Kushki (payments platform for the Latin American market).
Galgus an old friend
Galgus is a Wi-Fi solution provider, marketing Cognitive Hotspot Technology that claims to optimise Wi-Fi resources in real-time, "improving performance by 400%".
It calls Telefónica a partner, thanks to collaborative work being undertaken in Spain's rural regions. Both are involved in the European Commission's (EC) bid to offer public Wi-Fi in under-served areas across the bloc, a programme branded WIFI4EU when launched in 2016 as part of the EC's Gigabit Society push (Telefónicawatch, #110). According to Galgus, the initiative has so far reached 250,000 people in rural Spanish areas. The programme provides vouchers worth €15,000 to fund the installation of Wi-Fi equipment in public spaces that are not already connected.
It follows similar moves in recent months, as Telefónica aims to strategically leverage relationships with technology innovators through partnerships, investments and buyouts. Govertis, a long-time partner, was acquired by Telefónica's cybersecurity unit ElevenPaths in August; and iHackLabs, partnered with Wayra UK and the UK's National Cyber Security Centre's Cyber Accelerator programme, was also acquired (Telefónicawatch, #147).
Wayra Spain investments, 2019-2020
Portfolio company
Focus

Notes: Wayra Spain's total investment portfolio includes 85 active startups and 7 exits.

Sources: Companies; Telefónicawatch; Wayra Spain.

Abiquo

Multi-cloud platform.

Biapower

Renewable energy-based electric vehicles solution.

Broomx

Immersive virtual reality projector.

Citbeats

Artificial intelligence-powered text analytics.

CounterCraft

Cybersecurity and deception tracking platform.

Cybersecurity solutions focused on web application and API protection (Telefónicawatch, #142).

Cybersecurity risk analysis (Telefónicawatch, #145).

MYSPHERA

Internet of Things-based healthcare solution.

Optimus Price

Intelligent pricing engine.

Reloadly

Digital m-payments solution.

Smart IoT Labs

Smart-home specialist.

TransparentBusiness

Software-as-a-service platform for remote-working.

Joseph Purnell is a Staff Reporter for TelcoTitans, contributing telecoms news analysis since 2019 as part of the TelcoTitans Editorial team.