Entrepreneurs in Wayra's Hispam footprint to compete in the Scaleup to UK 2021 programme.
Doors opened to UK authorities and Wayra specialists to kickstart UK expansion.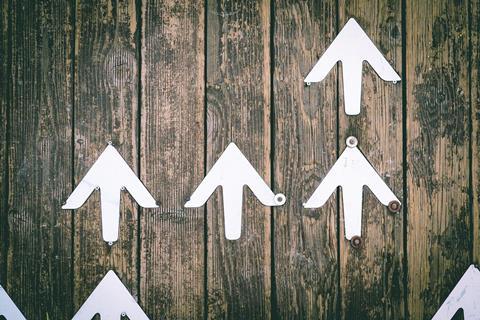 Telefónica's open innovation hub Wayra partnered with the UK government's Department for International Trade to scout scaleups from Argentina, Chile, and Uruguay, offering support for expansion to the UK.
The programme, dubbed Scaleup to UK 2021, will take place over the next several months. First, 50 scaleups will be selected from those that apply before a December 2020 deadline. These 50 will be included in a Scaleup to UK report, which is set to be published in January 2021 and will highlight innovations the three countries have to offer. Of the 50, ten will then be selected to participate in a Pitch Day in March.
Two winners will be enrolled in a programme that includes an invitation to the UK to meet with authorities, solution specialists, and prospective business partners.
Criteria listed for selection include potential to scale and suitability to the UK market. Maturity and size appear not to matter beyond those stipulations; nor does target vertical or technological focus.
Everyone's a winner
Agustín Rotondo, Regional Manager for Wayra's Hispanoamérica footprint, said the Wayra-UK government partnership will give "valuable recognition to local innovative talent". It fits with Wayra's ambition to connect local startups to global markets — a core mantra for the network of innovation hubs.
Beyond the three countries participating in this call — Chile, Colombia, and Uruguay — Wayra's Hispanoamérica footprint extends to Colombia, Mexico, Peru, and Venezuela. It claims to have invested €16m (£14.3m) in more than 150 startups in the region.
For the UK's Department for International Trade, the partnership aims to support recently-bolstered targets to reach new markets and draw in scalable businesses from abroad. It mirrors UK government efforts to increase foreign investment in the UK, which has most recently taken the form of a new Office for Investment, under the Department for International Trade umbrella, which aims to promote innovation in the UK as a marker for high value investment opportunities.
Joanna Crellin, Trade & Investment Commissioner for Latin America, underlined an ambition to "reach new markets" through the programme — while Mark Kent, British Ambassador to Argentina, said that introducing entrepreneurs to the UK market would lead to an increase in capital investment.

Joseph Purnell is a Staff Reporter for TelcoTitans, contributing telecoms news analysis since 2019 as part of the TelcoTitans Editorial team.