Digital hub Wayra X participates in $3m Gimme Radio round.
Social audio business is the "future of music fandom", claims Wayra X head Luisa Rubio.
Wayra Hispam, meanwhile, invests in car maintenance platform Alfred and payment infrastructure startup Simetrik.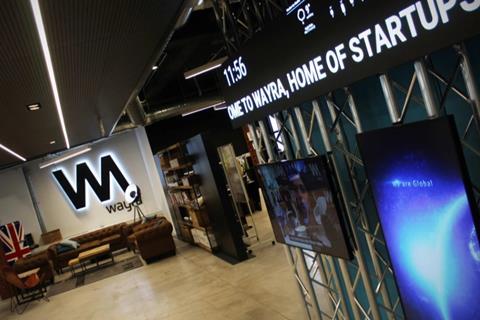 Wayra X participated in a $3m (£2.4m/€2.8m) investment round for social audio startup Gimme Radio.
The New York‑based platform, which aims to connect fans and artists by creating "engaging music experiences", also attracted investment from US music giants iHeartMedia and Sony.
By investing in Gimme Radio, Telefónica's remote investment fund has become part of the "future of music fandom and the creator economy," claimed Luisa Rubio, head of Wayra X.
" Both music and community are high-growth sectors that are important to Telefónica's customers. "

— Rubio.
Gimme Radio hopes its newfound partnerships will aid its international growth and expand it into further music genres.
Wayra X was unveiled at Telefónica's online showcase event, Innovation Day, in late‑2020, honouring Wayra's tenth birthday. Described at the time as a "100% digital hub", with no physical presence and entirely virtual enrolment and onboarding, the de‑centralised Wayra X invites applications from startups regardless of where they are based, so long as the solution they offer is internationally focused (Telefónicawatch, #150).
In April 2022, Rubio told Reuters that the hub will add "four or five" Israeli startups to its portfolio by the end of the year, adding that the country will become "one of our most relevant markets in terms of executing new investments". Wayra X made its first investment in an Israel‑based startup with ed‑tech tool provider Upword in May 2022 (Telefónicawatch, #163).
Hattrick sealed
Wayra X's latest announcement comes hot on the heels of two new Colombian investments confirmed by Wayra Hispam on Friday.
Car maintenance platform Alfred, founded in 2019, raised a total of $2.5m in a seed investment round ahead of its planned launch in Mexico in 2023.
Since its arrival in Colombia, Alfred claims to have carried out more than 25,000 washing, maintenance, care, and repair services for 11,000‑plus customers, increasing its operation by 90%. The platform allies with manufacturers to raise its profile and claims to have "achieved coverage of almost 97%" of Colombian car brands.
Fintech startup Simetrik, meanwhile, is designed to automate and transparentise financial processes to reduce potential errors.
It raised $24m in a recent funding round and claims to have reconciled $75bn of total portfolio value per year across 22 countries.
By 2023, Simetrik plans to triple new users and expand into APAC, EMEA, Brazil, and Mexico.