Telefónica's innovation hub takes part in €7m Pre‑Series‑A round.
ClimateTrade utilises blockchain tech to help its clients reach carbon neutrality.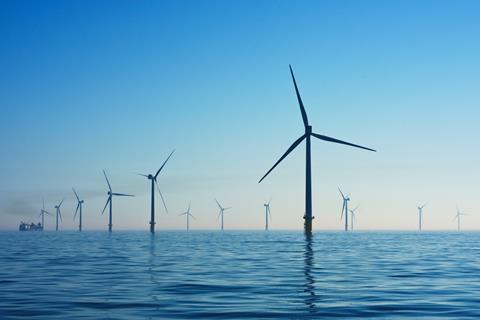 Wayra expanded its blockchain portfolio with sustainability startup ClimateTrade.
The move came as part of a €7m (£5.8m) Pre‑Series‑A investment round, which was said to have attracted more than 90 investment funds, including US energy and technology fund ClearSky, Spanish venture capital firm Conexo Ventures, and blockchain investors Algorand and Borderless Capital.
The startup — described as a 'climate marketplace' — implements blockchain technology to aid companies in achieving carbon neutrality by providing "innovative emissions offsetting services".
ClimateTrade added that it "supports global brands in their decarbonisation goals, facilitating the financing of carbon offset and climate regeneration projects".
Chief Executive Francisco Benedito claimed that in 2021, ClimateTrade helped its clients offset "nearly two million tonnes" of CO2.
ClimateTrade will use the investment to expand its operations, with offices opening in four new countries. It hopes to receive a further €13m in an upcoming American round as it plots a move to Miami in the "next five months".
A familiar face
This is not the first time Telefónica Group has been involved with ClimateTrade. In September 2021, the startup was charged with integrating its API into Telefónica's carbon neutral device marketplace, tu.com.
Once a purchase on tu.com is completed, the buyer is sent a personalised certificate that "guarantees" the offsetting of the emissions involved. Though little detail was given, ClimateTrade said tu.com selected three projects to neutralise the plaforms emissions: forest conservation in Peru, reforestation by drones in Guadalajara, and sustainable agriculture in Brazil.
Back in October 2019, Wayra unveiled its Blockchain Activation Programme, designed to enable startups to access blockchain technology more easily.
In May 2021, Telefónica's innovation hub extended the remit of the programme, with the intention of tapping into vertical markets. At the time, Wayra said it would welcome proposals from businesses in any sector or area of activity that believe their idea/application would benefit from the integration of blockchain.
The programme focuses on five separate streams launched throughout the past four years: 5G/edge, AI, blockchain, carrier billing, and IoT (Telefónicawatch, #151).