Telefónica one of four telco investors in eSIM specialist.
Funding to be used to expand to more countries and recruit more staff.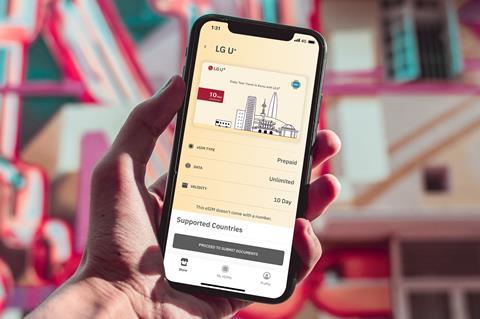 US-based eSIM (embedded SIM) specialist Airalo bagged funding from Telefónica's startup incubator Wayra as part of a Series-A funding round.
The round, led by Rakuten Ventures, raised $5.4m (£4m/€4.7m) for the startup. Other lenders included existing stakeholders Antler and Sequoia Capital India-owned Surge, as well as GO Ventures (backed by telco GO Malta), Ground Control, I2BF Global Ventures, LG Technology Ventures, Plug and Play, and Singtel Innov8. Specific investment quantities were not disclosed.
According to Crunchbase, Antler participated in a pre-seed round in July 2019, where $1m was raised. Surge then took part in the seed round in October 2019, raising $1.8m. To date, a total of $7.3m has been raised. Airalo also noted that it now has four telco investors: Telefónica, GO Malta, South Korea's LG Uplus, and Singtel.
Wayra UK hailed the news on LinkedIn, congratulating Airalo for raising millions despite the limitations of the COVID-19 pandemic. It was also announced that Adit Swarup, Partner at Rakuten Ventures, has now joined the Airalo Board of Directors.
Initially founded as AirGSM in Singapore during 2018, Airalo describes itself as the "world's first eSIM store for travellers". Co-founders Abraham Burak and Bahadir Ozdemir said the funding will be used to "create the gateway to instant travel connectivity worldwide".
"eSIMs enable a smooth and seamless solution where people do not need legacy roaming systems or physical SIM cards anymore", they said. Essentially, Airalo aims to provide users with easier access to mobile services when they travel, avoiding the hassle of exchanging their existing SIM card and eliminating roaming charges.
The startup also plans to recruit new staff at its three main hubs in Canada, Singapore, and Turkey. As of August 2021, it had more than 260,000 users and claims to be available in 190 countries and regions.
Telefónica has previously flagged its support for eSIM as an important flexible tool that increases the commercial appeal of M2M solutions. eSIMs are also expected to help the Group reduce plastic waste as part of broader environmental targets (Telefónicawatch, #131, #134–#135, and passim).

Anne Morris is a freelance journalist, editor and translator. She has been working as a reporter and news analyst for TelcoTitans since 2016.