Startup accelerator Wayra highlights investment in one of local operating business Vivo's targeted growth areas.
Capital will go towards tackling educational divide in Brazil, including via recent strategic tie-up.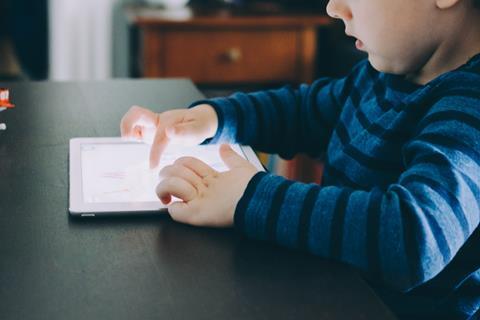 Wayra Brasil, Telefónica's local accelerator hub, flagged that it had invested an undisclosed sum in e-learning services startup Alicerce Educação.
The education sector is one of Vivo's "priority business areas", according to the announcement, so the objective is to scale the startup's "impact across the country" with support from the Brazilian operating business.
"Wayra and Vivo have been looking for partnerships to take distance digital education and contribute to society. This investment in Alicerce reinforces our purpose, supporting the improvement of the quality of education of children and young people in our country."

Livia Brando, Wayra Brasil Country Manager.
Telefónica's interest in the education sector flows from e-learning division Telefónica Educación Digital (TED), which has operated in Spain for around 20 years, and set up local bases across Latin America — in Brazil, Chile, Colombia, and Peru — in 2013 (Telefónicawatch, #94, #98, and #105). It is unclear whether or not TED's e-learning platform MiríadaX, which offers a catalogue of 690 courses and is linked to more than 100 universities, will be a focus of the collaboration between the operator and Wayra's latest investment.
Alicerce Educação claims to offer remote teaching and training packages to approximately 5,000 students in subjects such as computer programming, English language, mathematics, and Portuguese. The announcement added that Educação students benefit from a range of 'life-skills' classes and courses in "mindfulness".
The age of its client base is broad, spanning from infants to maturing young adults (five- to 25-year-olds). The startup places particular emphasis on a goal of tackling the educational divide in Brazil, where research bodies — quoted by Alicerce Educação — say 731,000 children are out of school, and over 70% of school-leavers only achieve a 'level two' proficiency qualification in mathematics.
Alicerce Educaçãos Chief Executive and Co-Founder Paulo Batista claimed that the partnership with Wayra is premised on "solving this problem effectively". In order to do so, Telefónica will provide remote connectivity for its e-learning service, which is branded as Alicerce em Casa.
Batista said that the company has noted an uptake in interest from large corporate clients hoping to offer further education opportunities to employees. So, with the operator's help, Alicerce Educação anticipates that it will eventually be able to reach more than four million students in Brazil.
An extra hand
Also worth noting is that in Brazil, Wayra recently tied with startup incubation hub Cubo Itaú, which is jointly owned by banking group Banco Itaú and Telefónica partner and venture capital fund Redpoint e.ventures (Telefónicawatch, #141 and #147). The merger expands what Wayra can offer its Brazil-based portfolio companies. Perks include substantially larger office space, more networking opportunities, and enhancements to its business and technical support, for example.
Wayra announced the tie-up via LinkedIn, highlighting a re-focus on nurturing a more mature startup ecosystem, which is something that the "Cubo community" — "the largest hub for promoting technological entrepreneurship in Latin America" — will support. The Brazilian unit also confirmed it had so far invested BR$1bn (£141m/ €157m) in 34 startups, including Alicerce Educação, which it says aligns with its strategy of targeting and investing in more mature startups. This is a shift Wayra has flagged it is undertaking in other markets, too.

Sam Patterson is a Staff Reporter for TelcoTitans, contributing telecoms news analysis since September 2020 as part of the TelcoTitans Editorial team.