Telefónica's Brazilian scale-up hothouse exits LinkApi through Semantix acquisition.
Wayra continues transition to later-stage startups with fourth exit in just over a year.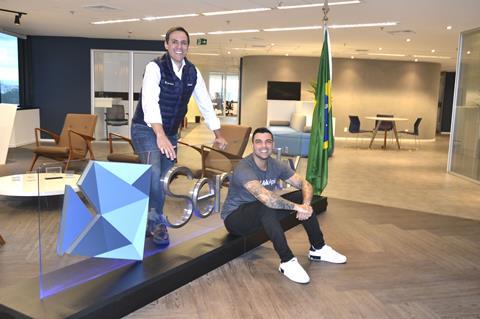 Wayra Brasil investment LinkApi was acquired by big data solutions developer Semantix Brasil, marking the incubator's first exit of 2021.
Semantix flagged the acquisition as "the largest in our history", with numerous reports putting the figure at around BRL 100m (£13.6m/€15.4m). It described LinkApi as the "largest API integration and management platform in Latin America". Semantix, which is a Telefónica|Vivo supplier hopes the incorporation of LinkApi will enable further expansion beyond Brazil's borders and the creation of a more complete data management solution.
Wayra led LinkApi's February 2019 seed funding round, which raised BRL 5m and funded expansion of its client base beyond Brazil. The startup now lists 150 customers in 15 countries and is working with "partners in Europe".
Following its investment, Wayra Brasil's then-Country Manager Renato Valente indicated LinkApi would help Telefónica on management of APIs, saying that "a global corporation the size of Telefónica has numerous integrations challenge and LinkApi's solution can help a lot, accelerating the digital transformation process". However, it has not been confirmed whether Telefónica has implemented LinkApi's solutions and if so, in what context.
Shifting focus
The LinkApi sale was trumpeted by Wayra Brasil as its first exit of the year, following three divestments in 2020: insurance technology provider Pier; consumer analytics platform player Social Miner; and voice-over-IP specialist Teravoz (Telefónicawatch, #148).
The exits reflect a broader shift in the scale-up incubator's strategy, according to Country Manager Livia Brando. In the past two years, Wayra has heightened its focus on later-stage startups with scale-up ambitions. As part of this, Wayra Brasil recently partnered with fellow startup community Cubo Itaú to foster relationships between Brazilian startups, venture capitalists, and established businesses in a common space.
With the shift to later-stage funding, Wayra Brasil parent Telefónica Innovation Ventures doubled its investment pot to BRL 1m per startup in early-2020 (Telefónicawatch, #141).
Wayra Brasil currently has 32 portfolio companies, down from 36 at the start of 2020, and 54 in 2016. It has invested in 79 businesses since 2012, around 20% of which are said to have collaborated with Telefónica (Telefónicawatch, #105 and passim). Recent investments include e-learning startup Alicerce Educação and Internet of Things-based mining solution provider ATIVA Soluções.

Joseph Purnell is a Staff Reporter for TelcoTitans, contributing telecoms news analysis since 2019 as part of the TelcoTitans Editorial team.