Regulator to take its time to examine Oi divestment in detail.
Decision confirms fears that closure will likely take place in 2022.
Suggestion raised that deal could even be rejected.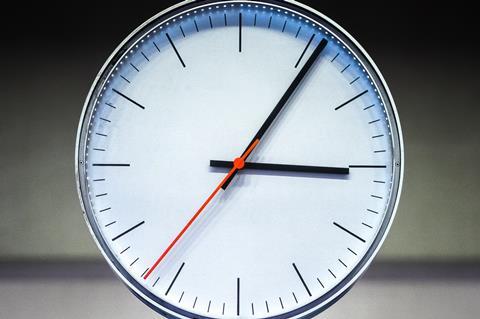 The consortium featuring América Móvil's Claro Brasil, Telefónica|Vivo, and TIM Brasil looks set to face a longer wait than hoped to secure mobile assets from recovering bankrupt operator Oi, as already predicted by Rodrigo Abreu, Oi Chief Executive (CEO).
Abreu indicated in May that continued regulatory scrutiny of the proposed sale had all but derailed the original timetable laid out when the deal, worth BRL 16.5bn (£2.2bn/€2.5bn), was confirmed in late-January (Telefónicawatch, #145 and #147).
The Conselho Administrativo de Defesa Econômica (Administrative Council for Economic Defence/CADE), the country's competition authority, has now said it views the asset sale by Oi as "complex".
A local Reuters report suggested that such an assessment increases the chances that the transaction would be approved with restrictions, or even rejected.
In a technical note on its site, CADE indicated that concerns have been expressed by 'interested third parties', including regional players, such as Algar Telecom and mobile virtual network operators (MVNO), about a concentration of market power in the mobile services market, among other factors.
The regulator therefore deems that further analysis is required to examine the likely impact the transaction would have on aspects such as competition. The three prospective buyers have been given until 6 August to submit further information requested by CADE.
Local news site Tele.Sintese said the regulator has a statutory period of 240 days to investigate the transaction, with a possible 90-day extension to January 2022. The original completion target was October 2021–December 2021. Tele.Sintese also noted that CADE's decision was expected given the scale of the transaction.
According to Reuters, Ademir Pereira, co-head of the antitrust/competition practice at Advocacia José Del Chiaro, which represents the NEO Association of independent and regional telecoms operators, said in a note that CADE's statement recognises that this is a very questionable operation from a competitive point of view.
"The note lists multiple points that need to be better clarified by the applicants", Pereira said.
Time to concentrate
CADE now plans to collect information about the market and assess the risk of concentration in the mobile services sector.
In its technical note, CADE said there is a risk that the merger could lead to excessive market power in 54 of 67 area codes, as measured by the Herfindahl-Hirschman Index for market concentration.
Concerns have also been raised about high barriers to entry for other network competitors as well as ease of access for MVNOs, and whether or not the three buyers will have sufficient incentive to compete. CADE further intends to examine the effects of the proposed merger on radio access network sharing agreements, such as those between Claro and Telefónica, and Telefónica and TIM; and on passive infrastructure such as towers, ducts, poles, backbone networks, and backhaul.
Despite fears of market concentration, local news site InfoMoney, quoting analyst firm Levante Ideias de Investimentos, did note that the move by CADE is especially negative for Oi as it prevents it from completing its reorganisational process. The site also pointed out that there are no buyers for the Oi assets other than the three major operators.
Given these facts, Levante Ideias de Investimentos believes that the transaction will eventually be approved both by CADE and Brazilian telecoms regulator Agência Nacional de Telecomunicações (Anatel), albeit with possible restrictions.

Anne Morris is a freelance journalist, editor and translator. She has been working as a reporter and news analyst for TelcoTitans since 2016.