Vivo Ventures expected to become one of the largest CVCs in Brazil.
Plans to invest BRL 320m across a number of startups over the next five years.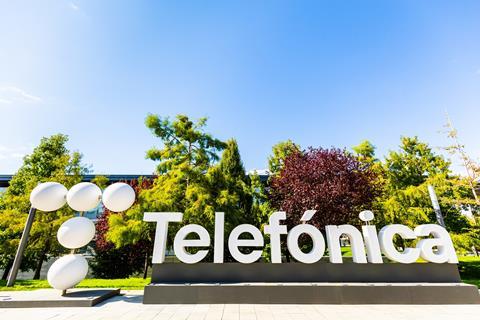 Telefónica|Vivo confirmed the launch of its first corporate venture capital (CVC) fund in a significant evolution of its M&A strategy.
Vivo Ventures (VV) intends to invest BRL 320m (£52m/€62m) in 12–20 startups over the next five years, making it one of the largest CVCs in Brazil.
It will "mostly" focus on startups in the education, entertainment, finance, healthcare, marketplace, and smart home sectors — verticals that Vivo sees as key to accelerating its positioning as a digital hub. It will target startups in the "growth stage" — preferably in Series-A or Series-B investment rounds.
In a note to investors, Telefónica said that, "through VV, the company intends to encourage the expansion of its digital ecosystem by creating significant partnerships with startups, helping to complement the value proposition offered to its customers through innovative services and products".
The CVC launch demonstrates Vivo's ongoing desire to position itself as a business that goes "far beyond telecommunications". In recent years, it has launched financial services Vivo Money and Vivo Pay, telemedicine platform Viva D, technical support service Vivo Guru, and Vivo Shopping (Telefónicawatch, #148, #154 and passim).
Telefónica Brasil will hold 98% of VV's subscribed capital with Telefónica Open Innovation taking the remaining 2%. Rodrigo Grunder, New Ventures and Innovation Director at Vivo, described the move as a "natural path" for the operator.
In an interview with Pipeline, Christian Gebara, Chief Executive of Vivo, explained that VV aims to have "holdings close to 20%" in each startup it invests in. "The startup has to have a sufficient size… for our cheque to represent that percentage" he highlighted, which indicates that, on average, the fund will target companies valued at approximately BRL 100m.
Until now, Vivo's startup investments were injected via Wayra, Telefónica Group's innovation hub. However, the launch of VV will not put the brakes on Wayra's own investment plans. Agustín Rotondo, Director of Wayra Hispanoamérica, told BNamericas it will invest in ten Latin American startups during 2022.
No surprises
As previously revealed by TelcoTitans, Telefónica|Vivo had been considering setting up a new entity to perform M&A in Brazil's digital services market as it seeks new routes to accelerate revenue growth.
Speaking on Vivo's annual results call in February, Gebara said the operator "may consider another vehicle" to invest in new business partners, and confirmed Vivo was open to funding and acquisitions in both the consumer and enterprise spaces. With startup investments and M&A, he also indicated that Vivo may extend beyond the traditional funding route of Telefónica's innovation arm Wayra.
Gebara said future M&A deals could flow into Vivo through various channels: via Wayra, through new B2B growth businesses the operator has been setting up with the Group's central Telefónica Tech division; or via a new "vehicle that we may deploy for Brazil". At the time, he said that Vivo may "even acquire a company [if we] believe it fits with the portfolio of digital ecosystem that we see. M&A is not out of the question, but it needs to have the right fit".
Base building
As with other Telefónica businesses, Vivo has already been reshaping its operations, and creating new partnerships, in a bid to build out its ecosystem and capture faster growth from digital services.
In the B2B space, Vivo has in recent months set up two new businesses with Telefónica Tech: Telefónica IoT, Big Data e Tecnologia do Brasil; and Telefónica Cloud e Tecnologia do Brasil.
Further, cutting across B2C and B2B, Vivo is in the process of forming a 50:50 digital learning services JV with higher education specialist Ânima Educação, focused on sectors such as business administration, management, technology, and tourism (Telefónicawatch, #159 and #161).