Brazilian operator among 15 participating in next week's spectrum bidding.
Long‑awaited auction includes frequencies across a handful of 5G‑friendly bands.
Interest from new entrants poses competitive impact questions.
Vivo opting for multi‑vendor approach to its standalone core.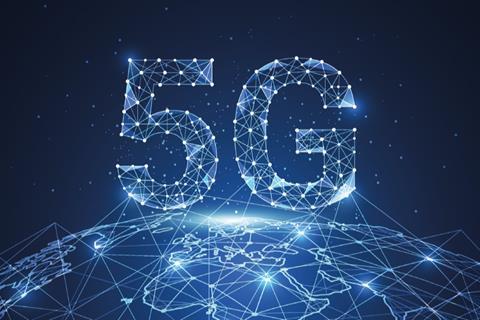 Telefónica|Vivo was confirmed among 15 operators bidding on Brazil's upcoming spectrum auction, set to go ahead next week.
Brazilian regulator Agência Nacional de Telecomunicações (Anatel) has approved Vivo's application to participate ahead of a virtual bidding process scheduled for 4 November, with the option to overrun to 5 November if required.
Frequencies available are in the 700MHz, 2.3GHz, 3.5GHz, and 26GHz bands. Anatel's Competition Superintendent Abraão Balbino e Silva estimated around that Brazil's treasury could raise up to BRL 3bn (£390m/€460m) if all the available slots are sold, but the operators' price proposals will not be made public until the auction begins next week.
Of the operators in the mix, five already have their own spectrum holdings: the big three players in Claro, TIM, and Vivo; and medium‑sized operators Algar Telecom and Sercomtel. One notable absentee is Oi which, despite the deal still being under review, has provisionally sold its mobile arm to a Claro, TIM, and Vivo alliance (Telefónicawatch, #145, #147, #154, and passim).
The ten would‑be first‑time entrants are:
Brasil Digital Telecomunicaçoes.
Brisanet Serviços de Telecomunicações.
CLOUD2U Industria e Comercio de Equipamentos Eletronicos.
Consorcio 5G Sul.
Fly Link.
MEGA NET Provedor de Internet e Comercio de Informãtica.
NEKO Serviços de Comunicações Entretenimento e Educaçã.
108 Empreendimentos e Participações.
VDF Tecnologia da Informação.
Winity II Telecom.
Given the number of new participants, Balbino e Silva told TV Globo that "we certainly have a great chance of having a new cell phone provider in Brazil". David Melcon, Chief Financial Officer at Vivo, said it was too early to say whether levels of competition will increase following the auction. Speaking during the operator's quarterly results to 30 September 2021 (Q3 FY21), Melcon said (via Seeking Alpha) "we don't know who is betting on what… I believe we have a very strong position to be very competitive because we've been investing in the country for many years".
5G SA on the way
Anatel's auction comes with a number of stipulations aimed at ensuring broad coverage across the nation's 27 states. Among the rules are 4G minimum coverage targets for underserved regions and transport infrastructure, and 5G standalone deployments in the 27 state capitals by July 2022.
This 'straight‑to‑standalone' model has enabled Vivo to opt for a multi‑vendor approach to its 5G core. Having previously utilised Ericsson and Huawei kit for dynamic spectrum sharing‑based 5G deployments in Brazil, Vivo has also partnered with Nokia on cloud‑based 5G core technology trials and 26GHz millimetre wave testing (Telefónicawatch, #145, #155, and #158).
Anatel chose not to introduce any limitations on the use of Chinese equipment — namely, that of Huawei — in its network infrastructure, despite US‑led calls to the contrary (Telefónicawatch, #149).


Joseph Purnell is a Staff Reporter for TelcoTitans, contributing telecoms news analysis since 2019 as part of the TelcoTitans Editorial team.