CEO Christian Gebara signals interest if the price and quality is right.
Brazilian fibre market becoming increasingly competitive.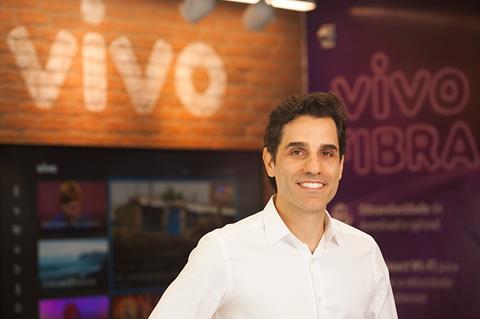 Telefónica|Vivo indicated that it would consider buying other fibre providers via FiBrasil, a neutral fibre wholesale provider joint venture (JV) it established with Telefónica Infra and Canadian investment group Caisse de Dépôt et Placement du Quebec (CDPQ) in March.
Christian Gebara, Chief Executive (CEO) of Vivo, said during the operator's latest quarterly earnings call that FiBrasil "allows us to look for some possible M&A".
He stressed that any acquisition targets will have to offer the "standard of technical solution … and financial discipline that we require", and be available at the right price. "We are the ones with the largest scale to deploy fibre", he added. "We just want to buy what is really reasonable in a financial standpoint".
Gebara made the comments after being asked for his views on the competitive environment for fibre broadband, as smaller players enter the market and rivals such as TIM Brasil create their own FibreCos.
He noted that most of the smaller players do not overlap with the Vivo network and are active "in very small cities". "Of course, there is no room for many players in the same place. And when it happens, I think Vivo has unique assets to be the winner … with the strongest brand and with the technical network that allows us to give very high speeds", he said.
Gebara also pointed to added incentives to buy Vivo's fibre services, such as TV content agreements with streaming content providers such as Netflix and Disney+. Furthermore, Vivo is able to sell integrated packages of fixed and mobile services to customers.
FiBrasil is go
FiBrasil began operations at the beginning of July after receiving regulatory approval. CDPQ took a 50% stake in the operation, with Telefónica Infra and Vivo splitting the remainder. CDPQ's investment amounts to up to BRL 1.8bn (£251m/€264m), spread over primary and secondary payments.
Telefónica said the JV started with coverage of 1.6 million households in 34 cities and is set to reach 5.5 million homes and businesses over the next four years. It is expected to pass 500,000 additional households by the end of 2021.
Vivo is FiBrasil's first wholesale customer, with a ten-year contract. With FiBrasil, Vivo is expected to reach 24 million Brazilian households by the end of 2024.
Vivo said its fibre network reached 17.3 million homes in 293 cities by the end of June 2021. Total fibre-to-the-premise accesses reached four million, after 1.2 million were added over the prior twelve months.
Competition has been building in Brazil's fibre market. In March, TIM signed an exclusivity agreement with IHS Brasil Participacoes to create a FiberCo. In May, IHS Towers then signed an agreement to buy a 51% stake in FiberCo Soluções de Infraestrutura Ltda. It was also reported in July that eight regional internet service providers have agreed to merge to create a new fibre provider, Proxxima Telecomunicacoes. CPnet, Datacommection, Enteriw, Netjat, Netmark, Netonline, Ondanet, and Toolsnet — all from the north-eastern states of Ceara, Paraiba, Pernambuco, and Rio Grande do Norte — are said to be combining their fibre networks to take on dominant players Vivo, Brisanet, Claro, and Oi. Meanwhile, Brisanet — the country's fifth-largest broadband provider by subscribers — carried out an initial public listing (IPO) at the end of July. TeleGeography reported that Brisanet is the latest mid-sized Brazilian ISP to pursue an IPO following Desktop and Sigmanet Unifique.
FiBrasil forms one element of Telefónica's asset monetisation spree in Latin America, aimed at debt reduction and improved profitability. The Group has also recently established similar FTTP ventures in Chile and Colombia. Telefónica del Peru, for its part, created PangeaCo in 2020. Though currently wholly owned by the Peruvian operating business, it is again pegged as an initiative to "close the digital divide" — ostensibly targeting under-served semi-rural regions (Telefónicawatch, #149).
Telefónica Deutschland created a 50:50 joint venture with Allianz to drive rural and semi-rural fibre rollout. Unlike the Brazilian and Chilean deals, however, the German venture does not entail a transfer of existing FTTP network assets, with the operation effectively starting at zero (Telefónicawatch, #149).

Anne Morris is a freelance journalist, editor and translator. She has been working as a reporter and news analyst for TelcoTitans since 2016.