Brazilian operator's Board clears path to creation of new company focused on digital courses.
Vivo confirms 50:50 split with partner Ânima Educação.
Some bureaucratic hurdles still to overcome.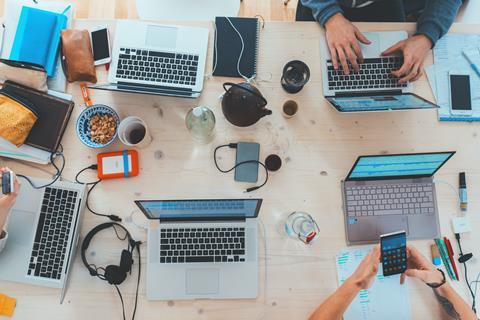 Telefónica|Vivo firmed up plans to create a digital services joint venture with higher education specialist Ânima Educação, following up on the "non-binding" Memorandum of Understanding they signed in October (Telefónicawatch, #159).
The move gained "unanimous" approval at a Vivo Board of Directors meeting earlier this week.
As expected, the JV will be 50% owned by the Brazilian operating business and 50% by Ânima, which like Vivo is headquartered in São Paulo, and is said to run 16 higher education institutions and 550 digital education centres across the country. Vivo will hold the stake via a vehicle called NK 147 Empreendimentos e Participações S.A.
The operating business has revealed little regarding the 50:50 JV's go-to-market plan, other than it will "develop a digital platform and commercially explore courses in the education sector". Its offering is expected to focus on sectors such as business administration, management, technology, and tourism.
The JV is awaiting regulatory approval from Brazil's Conselho Administrativo de Defesa Econômica as well as completion of Vivo and Ânima's shareholders' agreement and other paperwork, but is expected to begin operations later in 2022 "with its own fully independent team".
It is the latest in a string of growth-oriented new ventures to be established by Vivo, including two new businesses being set up with Group digital services arm Telefónica Tech: Telefónica IoT, Big Data e Tecnologia do Brasil; and Telefónica Cloud e Tecnologia do Brasil (Telefónicawatch, #149 and #159).
Changes are also taking place at Group-level within Telefonica's learning business. The operator recently moved its online learning solutions subsidiary, Telefónica Educación Digital (TED), under dedicated Spanish wing Telefónica España Filiales. TED's new home is reportedly expected to enable Telefónica to better leverage its commercial strength in Spain to provide digital education services to enterprise customers, with the aim of using TED as a vehicle to market the training and re-skilling programmes it has used internally.