Telefónica handed regulatory go-ahead for tower divestment, with German and Spanish sites handed to American Tower.
Latin American portion to follow next year, pending approval.
Submarine cables also up for grabs, with first bids reportedly received.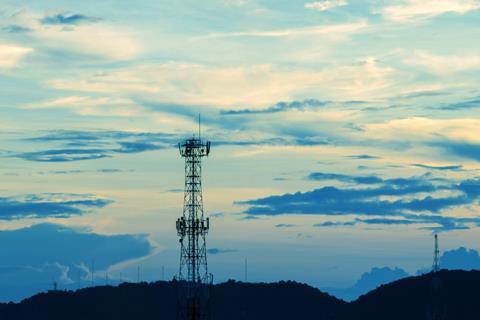 Telxius received regulatory approval for the first tranche of its tower sale to American Tower, enabling the completion of the deal in Germany and Spain.
The European portion of the sale involves nearly 20,000 German and Spanish sites, with a further 4,000 rooftop sites expected to follow in the next six months. American Tower handed over €6.2bn (£5.34bn) for the assets.
Funds from this first phase will be channelled towards reducing the operator's net debt by €3.4bn, Telefónica said.
A second, Latin American tranche, constituting towers spread across Argentina, Brazil, Chile, and Peru, is scheduled for completion in August 2022, pending approval from local regulatory bodies. The second phase will allow Telefónica to put a further €700m, to reducing its net debt.
In all, American Tower agreed to a €7.7bn acquisition of 31,000 tower sites. Telefónica operating businesses will continue to lease the sites from American Tower under similar terms to existing Telxius contracts, becoming long-term anchor tenants.
Telefónica's announcement of the completed deal brought with it a reminder that such transactions support the Group's 2019 declared strategy to reduce debt, while actively managing its assets to deliver improved returns on investment. The Telxius sale clearance arrived on the same day that Telefónica and joint venture partner Liberty Global officially unveiled the merged Virgin Media–O2 UK business. The creation of the converged UK challenger will see a further €5bn in cash flow in to Telefónica, earmarked for lowering net debt.
Hello submarine
On the same day that the Telxius tower deal was completed, reports emerged that Swedish investment fund EQT had submitted an offer for the submarine cable business that Telxius also operates. Spanish outlet El Confidencial reported that an offer had been received in the region of €1.8bn, some €200m short of the estimated €2bn value for the 100,000km cable network.
Non-binding offers were expected for the business from April, with Telefónica hoping to select a winning bidder in mid-2021 according to Cinco Días. El Confidencial corroborated the target date, reporting that a decision would be made this summer. Corporate banks Greenhill and Société Générale were hired to oversee the sale.
The prospective subsea cable sale and the American Tower deal are part of Telefónica Infra's broader plans to divest its physical assets in favour of cost reductions, "capturing value", and a realignment as the Group's infrastructure portfolio manager. As evidenced at the operator's first quarter results to the end of March 2021, Infra is now focused on the minority stakes it holds in InfraCos across the Telefónica footprint, including fibre-building joint ventures in Brazil (FiBrasil) and Germany (Unsere Grüne Glasfaser).
Elsewhere in Telefónica's infrastructure holdings, the debt reduction strategy has seen the sale of a tranche of data centres to Asterion Industrial Partners, which operates DCs in three continents with a portfolio that consists entirely of sites built by and purchased from Telefónica. As part of the DC deal, Telefónica took a minority stake in Nabiax, the DC operating company established by Asterion to manage the facilities.
Telxius shares are divided between holding company Pontel Participaciones (60%) and investment fund KKR (40%). Telefónica's majority ownership of Pontel gives it the equivalent of a 50.1% stake in Telxius, while Zara billionaire Amancio Ortega has a 9.9% holding.

Joseph Purnell is a Staff Reporter for TelcoTitans, contributing telecoms news analysis since 2019 as part of the TelcoTitans Editorial team.