Telefónica appears to have failed to find an investor for the Peruvian FibreCo.
Political situation may have complicated efforts to find a partner.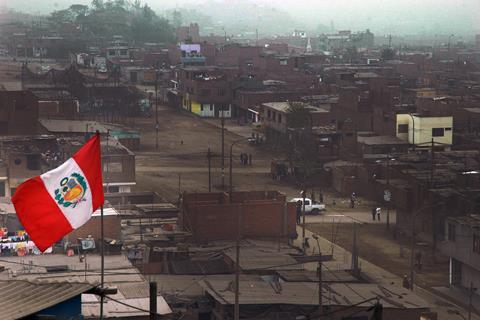 Telefónica said PangeaCo, the FibreCo it established in Peru in 2020, has now started operations as a local carrier service provider under the terms of the 20-year contract it previously signed with the Ministry of Transport and Communications.
The announcement, made via Peruvian securities regulator Superintendencia del Mercado de Valores, appears to indicate that Telefónica has been unsuccessful in its efforts to find an investor for the Peruvian full-fibre subsidiary.
It was reported in 2021 that the Group had entered negotiations with an unidentified entity about a partial sale of PangeaCo, as part of long-running efforts to move to a more asset-light footing in its Hispanoamérica operations (Telefónicawatch, passim).
Little has been reported on the matter since then. In the statement, Telefónica said only that PangeaCo will be incorporated into the Telefónica economic group. It also noted that PangeaCo was established with an initial share capital of PEN 45,000 (£8,498/€10,175), increasing to more than PEN 4m, with its main shareholder being Telefónica Hispanoamérica.
PangeaCo tower sites are among the assets the Group offloaded to American Tower as part of a multi-country deal struck in January 2021 (Telefónicawatch, #149–#150).
Political ructions
Telefónica had been expected to create a similar operating model in Peru to its wholescale-focused fibre spin-outs in Brazil and Chile. While the spinning out of both these entities entailed a transfer of existing FTTP assets, the former is classed as a 50:50 joint venture, with the latter pitched as a "fibre-optics company" in which investment firm KKR holds a majority stake.
Telefónica also teamed up with KKR when selling a stake in its Colombian InfraCo (as well as previously linking up with the private equity group on European infrastructure business Telxius), while, in Brazil, it opted for Canadian investment group Caisse de Dépôt et Placement du Quebec when forming wholesale JV FiBrasil. Telefónica Argentina then entered a multi-faceted broadband network-sharing alliance with local ISP Sion, according to local reports.
Although M&A action has also seemed likely in Peru, the situation in the country has become increasingly uncertain under the new Peruvian administration led by President Pedro Castillo of Perú Libre, a Marxist-leaning socialist party. The Peruvian entity has already previously been entangled in politics, with bureaucratic processes related to the creation of the business linked to corruption claims against the previous administration, albeit seemingly without foundation (Telefónicawatch, #149).
PangeaCo was launched to accelerate fibre deployment and will operate alongside Internet para Todos (IpT), a Telefónica-backed wholesale rural infrastructure provider in Peru. IpT recently said it aimed to cover at least 13,000 remote communities in Peru by the end of 2021, as it passed the two million-coverage milestone with its 4G network. Aside from Telefónica, IpT is backed by CAF, Facebook, and IDB Invest.
Telefónica Peru said late last year that it was rejigging its leadership to "enhance regional synergies", and better align the operating business with Hispam division priorities and practices. As part of this strategy, Milagros Montenegro, the former Chief Financial & Control Officer at Telefónica Peru, became Director of Strategy & Purchasing at Telefónica Hispam with effect from 3 November 2021. Laura Abasolo, Telefónica's Chief Financial Officer and Head of Telefónica Hispam, indicated in August 2021 that a new business model is emerging for the region and gathering operational momentum behind the asset-light strategy. The Hispam unit is increasingly autonomous and has a dedicated management team, reporting to Abasolo (Telefónicawatch, #149).