Movement in Telefónica|Vivo's B2B management.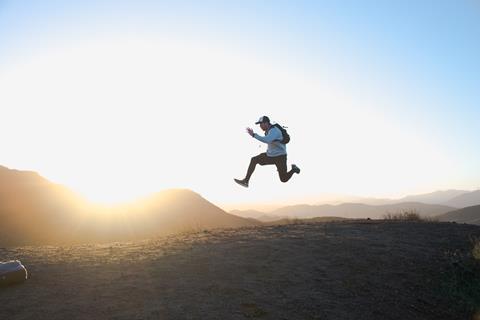 Company

Executive

Activity

Details

Source: Telefónica; various.

Brazil

Adriana Lika Ikuta

New role

Movement in Telefónica|Vivo's business‑to-business (B2B) management saw Adriana Lika Ikuta, Director of B2B Transformation for two years, become Director of Business Intelligence & Big Data.

Alexei Korb takes her place, being named Director of B2B Projects & Transformation, having been Director of IT Infrastructure & Operations.

Vivo also appointed former Regional Director Marcelo Tanner as the new National B2B Sales Director.

Alexei
Korb

Appointment

Marcelo
Tanner

New role

Erik Naoki Nakandakare

Appointment

Erik Naoki Nakandakare was appointed Head of Sales, Big Data & Internet of Things (IoT) at Vivo, joining from ride‑hailing tech unicorn 99.

Flavio Malaquias Xavier

New role

Flavio Malaquias Xavier was appointed Senior Digital Transformation Manager for Vivo|Telefónica, having previously served as Senior IT Architecture Manager at the OB for nearly seven years. He joined the business from Brazilian mobile operator Oi in 2013.

Giuliano
Recco

New role

After nearly five years with the company, Giuliano Recco was appointed Director of IT at Telefónica|Vivo.

Marcos Dener Oliveira de Avila

New role

Marcos Dener Oliveira de Avila was appointed Director of Transport & Infra Engineering for Vivo.

Sergio F. B. Gaiotto

New role

Sergio F B Gaiotto, Telefónica|Vivo's Chief of Artificial Intelligence, saw his remit changed to become Head of Data Science for Monetisation.

Mexico

Eduardo González Campos

New role

Eduardo González Campos was named Director of Access Network and Performance in Mexico. He had been Subdirector of Radio Access Engineering and Technology since 2014.

Gabriela Ivonne Flores Zertuche

New role

Telefónica Mexico named Gabriela Ivonne Flores Zertuche its Director of B2B Marketing, a change in title from her previous post as Director of Commercial B2B for Telefónica Business Solutions.

Omar
Calvo

New role

Omar Calvo, Telefónica Mexico's Director of Network Engineering, was named Chief Technology Officer at the OB.