Unsere Grüne Glasfaser names Jörn Schoof Chief Commercial Officer, set to utilise experience in regional fibre builds.
UGG leadership team now filled out.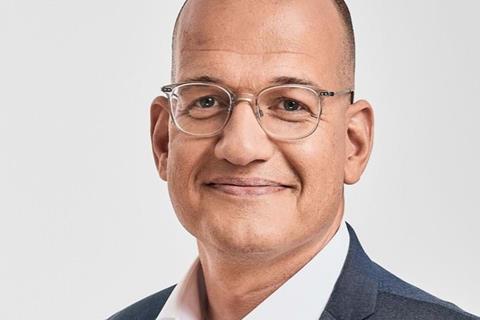 Jörn Schoof was appointed Chief Commercial Officer (CCO) at Unsere Grüne Glasfaser, (UGG) Telefónica's fibre‑building joint venture with Allianz.
Schoof is well versed in German telecoms and has spent the past few years focused on fibre. Most recently, he was Managing Director at two regional network operators, e.discom and LEW TelNet. Before that, he was Head of Broadband at energy and utility provider E.ON.
The new CCO described UGG as "the most exciting fibre optic project in Germany". He noted the "targeted marketing in a wholesale‑only model" as a decisive factor in this assessment of the business.
Chief Executive Jens Prautzsch expects Schoof to support network expansion, product development, and customer service improvements.
He joins a team of telco veterans on the UGG management team. Headed by former Telefónica Deutschland and Interxion Deutschland executive Prautzsch, Vicente San Miguel and Frank Krause were added to the top brass in mid‑2021 as Chief Operating Officer and Chief Financial Officer respectively. San Miguel joined from UGG part‑owner Telefónica Infra, while Krause hailed from United Internet and Vodafone. Jerónimo Vílchez was appointed Chief Technology & Innovation Officer earlier last year to round out the leadership team.
UGG was established in 2020 between Allianz (50%) and Telefónica (Telefónica Infra holds 40%, while Telefónica Deutschland holds the remaining 10%). It aims to pass two million premises with fibre, covering a total of 50,000km, and is primarily focused on rural and semi‑rural areas, deemed to be communities with 10,000 inhabitants or less.
UGG management team, March 2022
Source: UGG.
Jens Prautzsch
Chief Executive

Frank Krause

Finance

Jörn Schoof

Commercial

Vicente San Miguel

Operations

Jerónimo Vílchez

Technology & Innovation

Joseph Purnell is a Staff Reporter for TelcoTitans, contributing telecoms news analysis since 2019 as part of the TelcoTitans Editorial team.