Vivo melding OTT service with three separate payment plans from mid-November 2020.
OTT market spiking, with operator attempting to keep pace.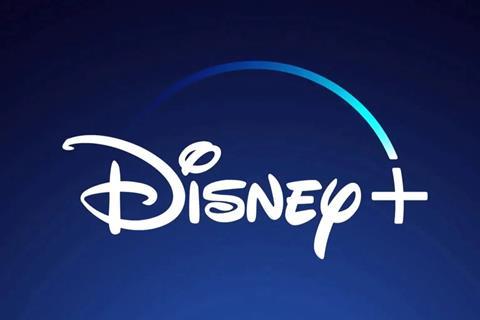 Telefónica|Vivo flagged that it had become the "first operator" in Brazil to offer access to the Walt Disney Company (WDC)-owned over-the-top (OTT) video streaming service Disney+, from 17 November 2020.
As reported by local news outlet Folha de S.Paulo, Vivo was one of four distributors of the Disney+ service in Brazil. The others were commercial banking services provider Brandesco, subscription video-on-demand (SVOD) service Globoplay, and online marketplace Mercado Libre.
As one of three Disney+ subscription package options (see below), Vivo confirmed that Disney+, which offers content from "Disney, Marvel, Pixar, Star Wars, [and] National Geographic", began featuring on its 4K resolution IPTV service Vivo Fibra, adding to its multiscreen capabilities and plethora of other OTT services — including Netflix.
Vivo's Disney+ subscription options
Disney+ app subscription: costs BRL 27.90 (€4.32) per month. First month's subscription is free.
Vivo Fibra with Disney+: access via pay-TV service costing BRL 154.99 per month.
Vivo Selfie with Disney+: subscription added to mobile plan with 50GB data for BRL 159.00 per month, with the first three months at the discounted rate of BRL 129.00.
Disney+ entered Brazil as part of a wider rollout across Latin America, starting in November 2020. The move was first mooted by WDC Chief Executive Bob Chapek on a Q3 2020 earnings conference call. While details on the means of distribution outside of Brazil are still sparse, Telefónica Peru's Chief Information Officer Marco Vidal recently indicated that Disney+, as well as Amazon Prime, would be added to its SVOD service Movistar Play before the end of 2020 (Telefónicawatch, #147).
More the merrier
Netflix was integrated with Vivo Fibra, in partnership with Mediakind, in April 2019, pitched at the time by the Group as a means of substantially upgrading its service offering and drawing in new customers (Telefónicawatch, #134). The more mature Netflix holds 193 million subscribers worldwide, while Disney+ recently disclosed that its subscriber count was edging closer to 100 million (at 73 million). Disney+ launched in US markets during late-2019, and in Europe from March 2020.
The OTT video market is said to be spiking, a trend accentuated by COVID-19-inflicted population lockdowns, according to a 2020 study conducted by market research specialists Strategy Analytics. Indeed, Telefónica has since shown an increased willingness to enable new revenue streams by working with various third-party OTT video services, with integration coming as part of various country-level agreements. Its collaboration with international players, moreover, is most notable (and exclusive) in Spain, where Movistar became a Disney+ "strategic distributer" in March 2020 (Telefónicawatch, #141, #145, and #147). Meanwhile, in Chile, Movistar TV recently added Amazon Prime Video, Netflix, YouTube, and YouTube Kids to its offering (Telefónicawatch, #144).
[Further reference: SVOD forecast, by service: global (2010–2025) — Strategy Analytics, 25 March 2020; Q3 FY20 earnings conference call — Walt Disney Company, 4 August 2020; Third-quarter 2020 financial results — Netflix, 20 October 2020; Vivo is the first operator to bring Disney+ to its customers in Brazil — Telefónica|Vivo, November 2020; Disney + partners and expands presence in Brazil — Folha de S.Paulo, 4 November 2020; The Walt Disney Company reports fourth quarter and full year earnings for fiscal 2020 — Walt Disney Company, 12 November 2020.]

Sam Patterson is a Staff Reporter for TelcoTitans, contributing telecoms news analysis since September 2020 as part of the TelcoTitans Editorial team.