Round‑up of recent activity within Telefónica-backed startup and venturing ecosystems.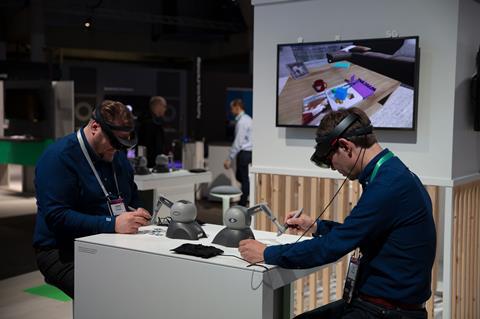 Round up of recent activity within Telefónica-backed startup and venturing ecosystems
Investment
Domicile
Activity
Detail
Sources: Kymatio; Telefónica.

Kymatio

Spain

Investment

In early‑April 2020, Wayra Spain, Telefónica's local open innovation hub, participated in an investment round in Kymatio, a Spain-based cybersecurity startup, which raised €500,000. The round, which remained open until mid‑April 2020, was led by crowdfunding platform The Crowd Angel alongside private investment firm Business Angels. Kymatio identifies and analyses cybersecurity risks caused by employees. Wayra's investment was said to enable the startup to boost its business development with Telefónica. Kymatio has already agreed deals with Iberdrola and Santander, in addition to Telefónica. In 2017, Kymatio was named as one of three winners of ElevenPaths' and Wayra's first cybersecurity call.

Various

Spain

Investment

Wayra Spain flagged it had invested a total of €1.4m in nine startups during 2019, covering sectors including: artificial intelligence (AI), big data, cloud, cybersecurity, energy, Internet of Things (IoT), mobility, video, and virtual reality (VR). The investments were said to be aligned with Wayra's new strategy of investing in more mature technology startups that support Telefónica's strategic projects, with average funding of €150,000 per company.

The nine companies comprise:

Abiquo (multi‑cloud platform).
Biapower (renewable energy-based electric vehicles solution).
Broomx (immersive VR projector).
Citibeats (AI text analytics).
HDIV (cybersecurity application).
MySphera: (healthcare IoT solution).
Optimus Price (intelligent pricing engine).
Reloadly (digital mobile payments).
TransparentBusiness (software‑as-a‑service platform for working at home).

Telefónica claimed Wayra's incubated startups had generated collective sales worth €32m from Telefónica customers in 2019, and that, since 2011, Telefónica's open innovation units, comprising Open Future, Telefónica Innovation Ventures, and Wayra, had invested in excess of €166m, with more than 500 active startups within its portfolio, 130 of which are now working with Telefónica.