Four data centres are said to be on the table, with a 20%-stake in Asterion subsidiary Nabiax the price.
Nabiax-Telefónica JV reportedly in the pipeline to manage the estate.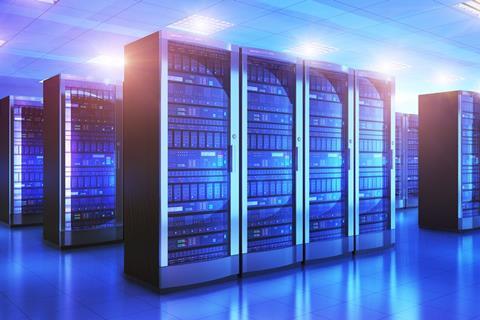 Telefónica is in "advanced talks" to sell a further four data centres to Asterion Industrial Partners, according to several Spanish media reports. The four facilities — two in Chile and two in Spain — are reportedly to be sold in exchange for a 20%-stake in Nabiax, the Asterion subsidiary established after it purchased eleven Telefónica centres in 2019.
El Economista cited sources familiar with the negotiations as valuing the deal at around €100m (£86.4m). It will reportedly be followed by the creation of a joint venture (JV) to house Nabiax's data centre estate, with Nabiax holding a majority and Telefónica among other shareholders.
As is the case with Nabiax's current data centre portfolio, Telefónica will continue to offer its enterprise services from the sites.
The deal is yet to be confirmed, but reports suggest it will be announced ahead of Telefónica's financial results on 25 February. Neither parties have made a public comment.
Should the deal go ahead, Nabiax will own data centres in Argentina (×2), Brazil (×2), Chile (×3), Mexico, Peru (×2), Spain (×4), and the USA.
Telefónica sheds weight
Nabiax was established to manage the tranche of ex-Telefónica data centres Asterion acquired in 2019. Its portfolio is still made up entirely of those centres. Telefónica has seemingly been eyeing up a stake in Nabiax since at least mid-2020, when reports emerged that it was negotiating a sale of a further twelve data centres to Asterion. Though that deal never came to fruition, El Confidencial claimed the current deal is an evolution of the same talks (Telefónicawatch, #135, #145, and #147).
The sale continues Telefónica's debt reduction strategy through infrastructure divestment, including the pending sale of the tower assets within infrastructure venture Telxius to American Towers, set to be finalised later in 2021. Its subsea cable business is also reportedly up for sale.
Asterion bulks up
The deal comes amid broader growth at Asterion, which registered a second investment fund with Spanish regulators earlier in February 2020. The new vehicle, Infra Fund II, will be used to invest in energy, telecoms, and transport infrastructure across Europe and is expected to raise upwards of €1.2bn, making it the largest venture capital fund in Spain. Asterion tapped its Infra Fund I for the Telefónica data centres, as well as acquisitions from Spanish wholesale telecoms player Axión and energy infrastructure purchases in France, Italy, and the UK.

Joseph Purnell is a Staff Reporter for TelcoTitans, contributing telecoms news analysis since 2019 as part of the TelcoTitans Editorial team.