Telefónica is leveraging its experience and presence in Hispanic markets to bolster its video portfolio, and develop as a content aggregator from a position of strength.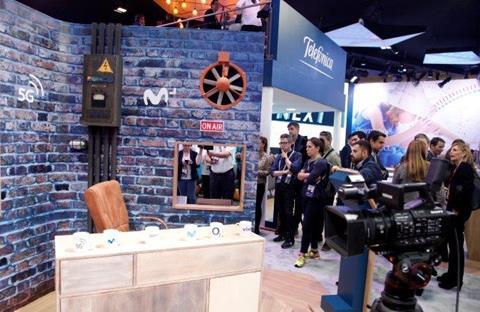 Telefónica Group chose the global TV event, MIPTV, held in Cannes in April 2019, to reveal that it will produce original fiction series in Latin America. It has started pre-production of the first three series in Colombia and Peru, and the initial releases will be seen in the second half of 2019 on Telefónica's various video platforms.
Pay-TV is one of the main pillars of Telefónica's digital and convergence strategies (Telefónicawatch, #113) and the company has nearly nine million pay-TV customers globally. Telefónica says the latest move reaffirms its commitment to become the leading producer of Spanish-language fiction content for TV in the world.
Telefónica has backed original productions in earnest as part of its current strategy since 2015. 19 original series have now been produced, released across Telefónica's footprint and more than 50 other countries through international distribution agreements (Telefónicawatch, #104, #115,#119, passim).
While original content is an important element of the Telefónica approach to content provision, the Group is also pursuing alliances with other larger players in the field, such as Netflix, and securing rights for sports including NBA basketball and Spanish football. "We have transformed our video platform into an aggregator where our customers can access… content — our own and [from] others — from one place", said Paula Figueroa, Director of Telefónica's Video Unit.
The importance to the company of providing services beyond fibre connectivity was emphasised by Enrique Blanco, Telefónica's Group CTIO, in his keynote at the FTTH Conference in Amsterdam in March (see separate report).
MIPTV also saw Telefónica deepen ties with Beta Film, a Germany‑based distributor that has been closely involved with international sales of Telefónica's original titles. Under the new multi‑year agreement, Beta will co‑produce a number of Telefónica titles each year, with increased involvement in the creation of new series from an early stage of development.