Long-mooted divestment plan appears close to initiation, with reports indicating private equity interest.
Division not the big-hitter it once claimed to become, but hoping to draw punters through M&A and partnerships.
Downsized ambition and reset scope remind of last decade's Telefónica Digital, where grand ambition faded away.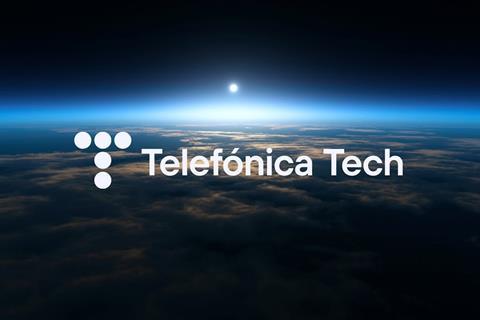 Telefónica has initiated its plan to sell a minority stake of up to 49% in growth-oriented digital services division Telefónica Tech, reports Cinco Días.
"Several" private equity funds have shown an interest in the asset, according to "financial sources", with London-headquartered Apax Partners namechecked. Europa Press further reported that the sale process will begin in earnest "at the turn of the summer". The unit is said has received valuations of around €1bn. Telefónica has not made a comment on the claims.
Reports as early as January last year — not long after the division was unveiled in November 2019 — indicated that Morgan Stanley had been appointed key advisor to identify potential investors, adding fuel to the impression that divestment was part of the plan from the outset (Telefónicawatch, #140). Cinco Días reports that professional services firm KPMG has been appointed alongside Morgan Stanley to oversee the spin-out — reuniting the pair that advised on and managed creation of the Telefónica Tech division.
Big on ambition, less so in reality
In Telefónica's financial results for the quarter to 31 March 2021 (Q1 FY21), Telefónica Tech was described as a "key growth driver for the Group", with particular reference to the 25.1% year-on-year revenue growth in the quarter. Revenue only stood at €166m (£142m), however, suggesting the unit is rather more modest than management would like to portray. Tech claimed to "reach" 5.5 million enterprise customers, though exactly how that figure was calculated is unclear.
Initially expected to comprise three business units, the unit launched in 2020 with two: Telefónica Cloud & Cybersecurity Tech, and Telefónica IoT & Big Data Tech:
Earlier this month, Altostratus Cloud Consulting joined the Cloud & Cybersecurity Tech gang. Its acquisition built on what Altostratus Chief Executive Daniel Aldea described as "several years of working together". The unit provides multi-cloud services, and is a Google Cloud 'Premier Partner' for Southern Europe. For Telefónica Tech, the addition bolsters its position with "the main hyperscalers", Telefónica said.
The parallel IoT & Big Data unit incorporates services related to artificial intelligence, blockchain, big data, and Internet of Things (IoT). To date, partnerships flagged in 2021 include agreements with Alastria, Aitos, and Fibocom (blockchain); Amazon Web Services and Mavenir (IoT cloud connectivity); and ASTI (robotics).
Telefónica Tech also includes Tech Ventures, an investment vehicle powered by ElevenPaths and Telefónica Innovation Ventures. The unit has a focus on cybersecurity and 14 portfolio companies, up from the nine named at launch in October 2020.
Divestments aplenty in 2021
Telefónica has in 2021 been continuing its endeavour to reduce Group debt by monetising physical assets and infrastructure, whether via sales, mergers, or joint ventures. Activity has included:
In January, Telefónica sold the tower assets of its infrastructure subsidiary Telxius to American Tower in an all-cash, €7.7bn deal.
Core market Telefónica UK completed its merger with Liberty Global's Virgin Media in June. The VM–O2 joint venture agreement includes a route to instigate an initial public offering from June 2024.
In June, Zeleris was put up for sale, with consultancy Ernst & Young appointed to manage the divestment. An early offer was reportedly received from US private equity firm HIG Capital, but this did not match the €100m valuation attached to the delivery and logistics business.

Joseph Purnell is a Staff Reporter for TelcoTitans, contributing telecoms news analysis since 2019 as part of the TelcoTitans Editorial team.