EU-funded initiative taps longstanding B2B alliance for public cloud offerings.
Spanish research institutions in digitalisation mode, with operator on hand to provide technical support.
More permanent hybrid classroom practices in pipeline.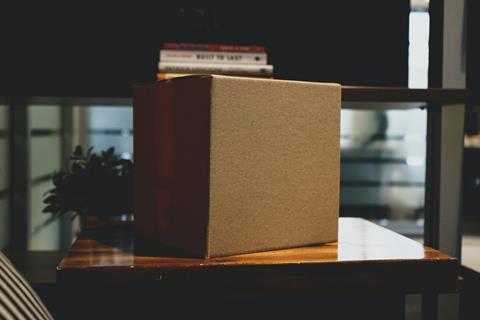 The pan-European research organisation GÉANT selected Telefónica Tech, the Group's next-generation services arm, and Google Cloud to deliver cloud services on a joint basis to "more than 500 (university) faculties" and other "scientific entities" based in Spain.
The two businesses have been charged with doing so for the "next four years", as part of GÉANT's Open Clouds for Research Environments (OCRE) initiative. The announcement said Telefónica Tech will provide migration support, tailored mentoring, and consultancy services.
Under OCRE, both parties will facilitate — through the provision of public cloud services — longer-term "hybrid" work set-ups, enabling researchers and students to collaborate remotely. The package includes the Google Cloud Platform and Workspace products, as well as Google-certified IT training courses offered in six languages by e-education platform Coursera.
The broader goals, as outlined by Miguel Ángel Pérez Arjona, Chief Cybersecurity & Cloud Commercial Officer at Telefónica Tech, are "to drive universities towards digitisation" and help them adapt to changes in the way teaching is delivered in a post-pandemic world.
GÉANT, founded in 2000, interconnects around 39 national research and education network partners across Europe to enable collaboration on trials of new technologies in fields ranging from biological science to earth observation. The Group's interests in GÉANT are represented by Red.es, the public corporate entity attached to the Spanish Ministry of Economic Affairs and Digitalisation.
OCRE is funded by a €9.5m (£8.2m) grant from the European Union's research and development investment vehicle Horizon 2020. It seeks to accelerate cloud computing uptake in European academic and scientific institutions by taking on procurement and adoption processes. Since its creation, it has sourced a host of "commercial cloud-based platforms" by means of a competitive tender. As a result, solutions supplied by Telefónica Tech and Google Cloud form part of an expansive "OCRE Cloud Catalogue" made available in Spain through the state's research and education network agency RedIRIS, which is in turn managed by Red.es.
Diving deeper
The alliance builds on an existing businesses-to-business relationship between Google Cloud and Telefónica. In 2018, the Group agreed to promote the Google Cloud Platform in markets it has a presence, and a year later Telefónica Business Solutions signed a pact to offer Google Cloud's solutions to "businesses around the world" (Telefónicawatch, #127 and #136).
The partners most recently committed to developing a portfolio of 5G solutions using the former's mobile edge computing platform in Spain as a means to "boost the digitalisation of companies" in response to pandemic pressures (Telefónicawatch, #144). Telefónica Tech was also involved and said to be in charge of service delivery.
Engagement between the two companies also extends to Chronicle, Google Cloud's cybersecurity solutions subsidiary, with which Telefónica's cybersecurity unit ElevenPaths is providing managed security analytics services to companies across Europe and Latin America (Telefónicawatch, #142).
acens gets a piece of the action
Telefónica Tech portfolio company and cloud specialist acens Technologies subsequently partnered with Google Cloud to launch Google Cloud by acens, an advisory service akin to the AWS by acens offering it bought to market with Amazon Web Services (AWS) earlier this year (Telefónicawatch, #153). It aims to support small- and medium-size enterprises in the deployment and integration of the cloud platform, through the provision of "specialist technicians", for example.
acens also added Google Workspace suites to its product portfolio, for which it markets training courses in making use of the benefits of the technology.

Sam Patterson is a Staff Reporter for TelcoTitans, contributing telecoms news analysis since September 2020 as part of the TelcoTitans Editorial team.