Deal for data analysis outfit completed in transaction worth up to €350m.
Telefónica Tech continues M&A spree with central Europe, Scandi focus.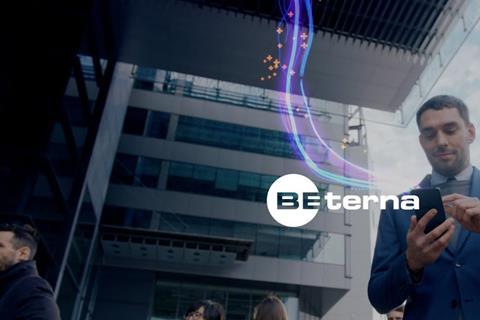 Telefónica Tech acquired German data analysis and technology services specialist BE-terna in a deal worth up to €350m.
The acquisition, confirmed by Telefónica Tech in early-May 2022, is expected to receive regulatory approval by the end of June 2022.
BE-terna provides data analysis solutions with Microsoft Dynamics and Qlik for customers in verticals such as automotive, energy, and industry. It has approximately 1,000 employees and claims 1,650 customers. BE-terna is headquartered in Leipzig, Germany, but operates across central Europe. It has offices in Austria, Croatia, Germany, the Netherlands, Serbia, Slovenia, and Switzerland. It also has a presence in Scandinavia through offices in Denmark and Sweden, and established a new Norway base at the start of 2022 to reflect an ambition to "enhance its presence" in the region.
Done deal
The purchase followed an Expansíon interview with Telefónica Tech Chief Executive José Cerdán in April 2022, in which he described Germany as "fundamental" to the division's M&A plans (see separate).
Speaking on the BE-terna deal, he reiterated that organic and inorganic growth remain his division's priorities. This too has been a focus at BE-terna. In April 2022, for example, it closed an acquisition of Austrian business intelligence solutions provider Heldendaten.
This expansion was given a nod by Telefónica Tech in its purchase announcement, with claims that BE-terna revenue was growing at a rate of 30% year-on-year (to €121m in the twelve months to 31 December 2021). The €350m price tag represents a 13.7 multiple on BT-terna's gross operating profit, Telefónica Tech noted.
Cerdán said that incorporating BE-terna into Telefónica Tech aims to "reinforce" the division's capacity in Germany, central Europe, and the Nordics.
Telefónica Tech's inorganic aims
The digital solutions subsidiary was set up in late-2019 to grow the Group's presence in big data, cloud, cybersecurity, and Internet of Things. Since launch, it has been outspoken about its inorganic growth ambitions.
It has thus far delivered on its promise to be acquisitive. Moves include the purchase of data analytics provider Incremental Group and engineering technology provider Geprom, buyouts of Altrostratus and Cancom UK&I (now Telefónica Tech UK&I), and the integration of 2011 acquisition acens (Telefónicawatch, #154, #156, #158–#160, and #162).
In February 2022, the division established an Advisory Board with a mission to "accelerate growth and improve competitiveness" and guide organic and inorganic initiatives (Telefónicawatch, #161).

Joseph Purnell is a Staff Reporter for TelcoTitans, contributing telecoms news analysis since 2019 as part of the TelcoTitans Editorial team.