Government pours billions into SME digitalisation programme.
Telefónica marshals SME portfolio.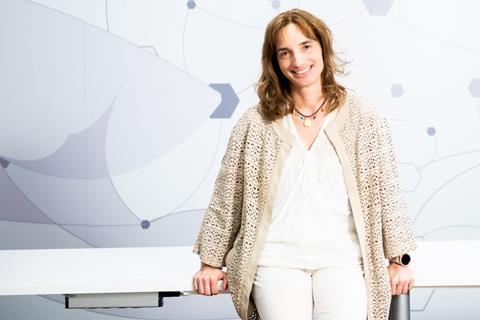 Telefónica España is gearing up for a commercial push into the Spanish small- and medium-size enterprise (SME) market this year as the sector is set to receive a multi-billion-euro influx of European COVID-19 recovery funds, according to a local media report.
Spanish business daily Cinco Días reports that the SME strategy will be led by Marísa Urquía, who was appointed Head of Transformation in January 2021 as part of an operating committee reshuffle at Telefónica España. When the management changes were announced, Telefónica said that Urquía is responsible for transformation initiatives across the Spanish operating business (OB) as well as managing projects "related to European digitalisation funds". She reports to Telefónica España Executive Chairman Emilio Gayo.
Urquía was previously CEO for Telefónica España Central Region. She also has business services experience as one of her prior roles was head of enterprises at the Spanish OB.
Telefónica eye on the SME prize
Helping SMEs is a key part of the European and Spanish post-coronavirus recovery plans and Telefónica has been vocal about its intentions to build up its digital SME capabilities in the country (Telefónicawatch, #146 and #147).
Spain is due to receive €140bn of the EU's economic recovery funds in the form of aid and loans.
Santander is providing €900m in loans on favourable terms to Spanish SMEs affected by the pandemic, with support from the European Investment Bank and European Investment Fund.
In January, the Spanish government announced that it will allocate €11bn to boost digitalisation and skills among SMEs and the public sector within the framework of the Digital Spain Agenda 2025.
The €11bn will be spread across three programmes: €4.66bn to the Digitalisation of SMEs Plan 2021-2025; €3.75bn to the National Digital Skills Plan; and €2.6bn to the Digitalisation of the Public Authorities Plan.
Nearly all the total budget for the SME digitalisation plan (€4.46bn) will be direct subsidies. The government hopes the initiative will have an impact on 1.5 million SMEs, that is, half of the country's SMEs. Through various programmes, the plan aims to help SMEs with "basic digitalisation", digital skills training, encouraging innovation and entrepreneurship, as well as special support for industry, tourism, and trade.
Nadia Calviño, Minister for Economic Affairs and Digital Transformation, said in a government statement about the funding plan: "Public investments are a lever to mobilise significant investments that the private sector will address in the coming years and which will allow us to transform our economy".
Seizing the SME moment
Telefónica's Executive Chairman Jose‑María Álvarez‑Pallete has publicly supported the Spanish government's Digital Spain plan, and in recent comments on the priorities of European recovery stressed the importance of ensuring that EC funds were funnelled towards SMEs, rather than Spain's biggest companies (Telefónicawatch, #147, #150). Promising a portfolio of digital products for SMEs, the operator may, of course, benefit indirectly when these funds are spent.
The Cinco Días report also notes that Telefónica España views the economic recovery funds as an opportunity to expand its business service offerings for SMEs and grow its business customer base. The operator has talked up ambitions for the SME sector for many months.
In September 2020, Gayo reiterated the operator's plans to boost its SME service portfolio in a discussion with Alejandro Beltrán, President of consultants McKinsey for Spain and Portugal. At the DigitalES 2020 Summit, he said the operator will tailor offerings in cloud, cybersecurity, big data and Internet of Things for SMEs to access the advantages of digitisation, data and artificial intelligence (Telefónicawatch, #147).