Telefónica Global Solutions division ties with Viasat to target rural enterprise customers.
Satellite communications an increasingly common alternative to terrestrial fibre services.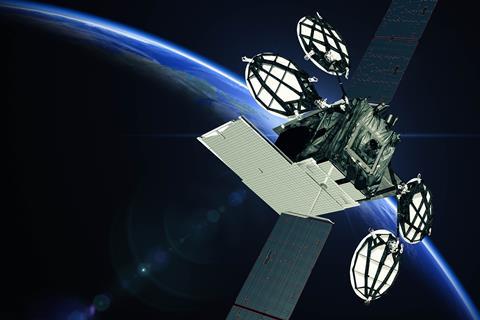 Telefónica Global Solutions partnered Viasat to provide satellite communications services in Brazil. The Telefónica wholesale and multinational customers subsidiary has been named a Viasat wholesale distributor under the deal.
The partnership will see Telefónica Global Solutions target enterprise customers "across the entire country" with a particular focus on those in hard-to-reach regions. These include areas where terrestrial internet services are not economically viable.
Gustavo Arditti, Satellite Business Unit Director at Telefónica Global Solutions, described the tie-up as enabling an "augmentation" of extant connectivity services, such as Telefónica|Vivo's fibre-to-the-premises offering, which covers 17.3 million households.
The tie-up comes six months after a former Telefónica executive was named Managing Director for Viasat Brazil. Leandro Gaunszer, previously Transformation Director, Pay-TV for Telefónica's Latin American footprint, has headed the Brazilian operation since early-2021. Telefónica and Viasat have rubbed elbows in the past under a contract to deliver in-flight Wi-Fi services for Vueling Airlines in 2014. The Group used Viasat broadband terminals to deliver the services (Telefónicawatch, #86).
Viasat claimed to have become the first satcomms provider to reach 100% coverage of Brazil in late-2020. That milestone was followed by a partnership with pay-TV operator SKY Brasil in early-2021, which saw SKY become a distribution partner, installing and providing onsite technical services for Viasat's internet service. At present, Viasat uses its Telebras SGDC 1 satellite to provide internet services. It has plans to further "augment" its satellite provision in the Americas with a three-satellite constellation, ViaSat 3. The first of these satellites will be launched in 2022.

Joseph Purnell is a Staff Reporter for TelcoTitans, contributing telecoms news analysis since 2019 as part of the TelcoTitans Editorial team.