Commercial exec Mark Gorton tasked with fashioning "accelerated growth" from UK&I digital services business, following recent twin buyout.
Predecessor Martin Hess moves into advisory role after completion of Cancom UK&I takeover.
Upstart business targeting opportunities in healthcare.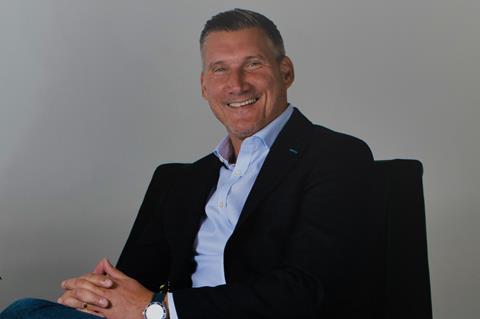 Telefónica Tech has performed a reshuffle of its top digital services team in the UK & Ireland, designed to bed in more than €600m (£510m) of recent local acquisitions.
Telefónica Tech UK&I Head of Sales & Marketing Mark Gorton has been promoted to become Chief Executive of the unit, formed from the past year's buyouts of cloud and security specialist Cancom UK&I (where Gorton was a senior exec) and analytics player Incremental (Telefónicawatch, #156, #159, and #162).
He replaces Martin Hess, the former CEO of Cancom, who had been leading Telefónica Tech UK&I since the business was absorbed in 2021.
Hess is set to remain connected to Telefónica Tech — but in what appears more of a roving, internationally minded (but possibly merely advisory) role. He continues to hold the chairmanship of Telefónica Tech UK&I on a part-time basis, and will now focus on "longer-term strategic growth, both in the UK&I and worldwide", according to the Spanish operator.
At Group level, Telefónica Tech UK&I remains overseen by Diego Colchero, General Counsel, and Juan Vidaurrazaga, Head of Investor Relations & Corporate Development, who both sit on the business's board.
Focusing on better health
To fill the sales and marketing gap left by Gorton, Telefónica Tech UK&I has brought in Dominic Arcari, formerly Partner Sales Lead, Global System Integrator, Europe, Middle East & Africa at Amazon Web Services. He also has spells at Atos Origin, DXC, Fujitsu, and Hewlett Packard Enterprise on his CV.
Telefónica Tech described the changes as having a "particular focus on accelerating growth" in the UK&I, and indicated it had an especial eye on opportunities in the public sector, and primarily healthcare.
Virgin and mergin'
Telefónica Tech UK&I is now a sizeable operation, having gone from zero to about 1,000 employees through the buyouts of Cancom (which was said to have had 600+ staff when acquired) and Incremental ("more than 350"). The Group does not break out overall headcount numbers for Telefónica Tech, but its corporate centre as a whole had just over 9,000 staff at the end of 2021.
It also continues to represent an intriguing parallel business line for the Spanish operator to develop, alongside its main local interest: 50%-owned Virgin Media O2. Following the joint venture's creation in 2021, Telefónica and co-parent Liberty Global were blocked from competing with VM O2 in certain areas (Telefónicawatch, #155). However, there are notable exceptions to the restrictions that enable Telefónica Tech to develop business-orientated offerings in the UK market independently. Exempted services include the Tech core beat of cloud, cybersecurity, and data centre solutions, as well as 'over-the-top' offerings and wireless infrastructure outsourcing — something of interest amid recent speculation over future ownership of tower JV Cornerstone Telecommunications Infrastructure and Liberty's mooting of a future NetCo–ServCo split (Telefónicawatch, #164).
Telefónica Tech recently indicated it remains on the prowl for further UK&I buyout opportunities (Telefónicawatch, #162), as well as continuing to take an M&A-heavy approach to expansion of its international business, which was established in late-2019 to create a new, global play around cloud, cybersecurity, data analytics, and IoT solutions (Telefónicawatch, #139).