Peruvian fibre business reportedly on the market, as Group's Hispam monetising plans evolve further.
PangeaCo to take form of Brazilian/Chilean equivalent, assuming part-sale goes through.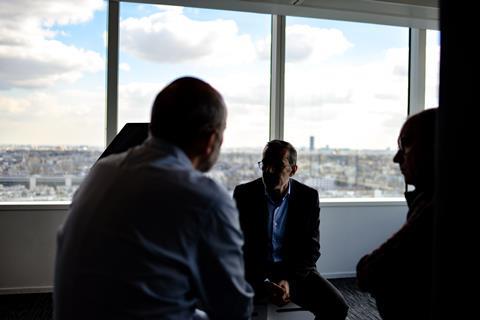 Telefónica Group is making strides in the direction of monetising part of its nascent FibreCo in Peru, according to Europa Press.
The news outlet revealed that the operator is currently in negotiations with an unidentified entity about a partial sale of the Peruvian full-fibre subsidiary PangeaCo. The potential (and previously mooted) divestment falls in line with long-running efforts to move to a more asset-light footing in its Hispanoamérica operations (Telefónicawatch, passim).
Post-sale, Europa Press said Telefónica expects to create a similar operating model to its wholescale-focused fibre spin-outs in Brazil and Chile . It is worth adding that while the spinning out of both these entities entailed a transfer of existing fibre-to-the-premises assets, the former is classed as a 50:50 joint venture, with the latter pitched as a "fibre-optics company" in which investment firm KRR has a majority stake.
However, the Europa Press report did not give any indication of Telefónica's valuation of PangeaCo. Nor did it reveal the identity of any of PangeaCo's suitors. Telefónica also teamed up with KKR when selling a stake in its Colombian InfraCo earlier this year (as well as previously linking up with the private equity group on European infrastructure business Telxius), while in Brazil, it opted for Canadian investment group Caisse de Dépôt et Placement du Quebec when forming wholesale JV FiBrasil.
PangeaCo is currently 100%-owned by the operator (Telefónicawatch, #149).
A clear desire
Laura Abasolo, Chief Finance & Control Officer at Telefónica, recently fuelled expectations of a future PangeaCo sell-off. Speaking during the Group's results presentation for January–June 2021 (H1 FY21) , she said monetising infrastructure assets with new partners was a "nice formula", which is "allowing us to accelerate [fibre] deployment … [and] enabling us to capture the fixed broadband growth".
Abasolo also reiterated plans to "modulate" the Group's exposure to the Hispanoamérica region, working towards reductions in operational expenditure and increasing the focus on its four core markets of Brazil, Germany, Spain, and the UK, but emphasised that Telefónica will not "undersell" its subsidiaries in Argentina, Chile, Colombia, Mexico, Peru, Uruguay, and Venezuela.
Telefónica Peru created PangeaCo in 2020. Its tower sites are among the assets the Group offloaded to American Tower as part of a multi-country deal struck in January 2021 (Telefónicawatch, #149–#150).
For the period January–June 2021,Telefónica Hispam accounted for 19% of the Group's income, with turnover of €3.9bn.

Sam Patterson is a Staff Reporter for TelcoTitans, contributing telecoms news analysis since September 2020 as part of the TelcoTitans Editorial team.