ElevenPaths' partner relationships under scrutiny as Group looks into dealings within managed security services unit.
Report ties investigation with Govertis takeover in 2020, and senior executive reshuffle flagged in February.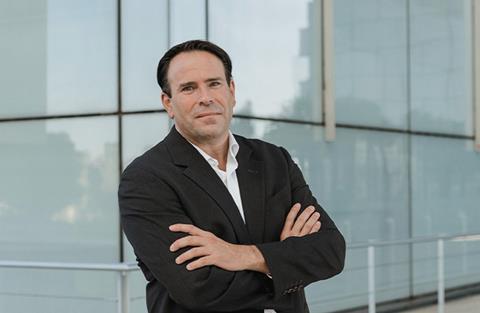 Telefónica was widely reported in the Spanish media to have fired four executives amid an investigation into fraud allegations relating to its security services business and partner ecosystem.
The brewing scandal, first reported by Vozpópuli, is said to have been behind the abrupt recent departure of senior figure Pedro Pablo Pérez — who headed the cybersecurity operations within the operator's Telefónica Tech division, and was Chief Executive of its ElevenPaths managed security services subsidiary.
Pérez and three further executives were removed from their posts in late-February 2021, the news site said.
Two of the other trio were named as: Alicia Hurtado, Product Manager of Risk & Compliance at ElevenPaths; and Miguel Fernández Pavía, Manager of Project & Services Implementation at Telefónica Cybersecurity & Cloud Tech, the Telefónica Tech department encompassing ElevenPaths. The identity of the fourth executive has yet to emerge.
María Jesús Almazor was appointed CEO of Telefónica Cybersecurity & Cloud Tech in late-February, as part of a major reshuffle of Telefónica's senior management in Spain. She was previously CEO of Telefónica España. The announcement made no mention of Pérez's departure.
The probe appears to be ongoing, and wide-reaching, with "several dozen employees… being investigated", according to Vozpópuli. The "irregularities" under scrutiny appear to relate to both procurement contracts and M&A deals conducted by ElevenPaths, as well as "possible conflict of interest and practices contrary to the company's values", its report said.
A report by Cinco Días suggested Telefónica's August 2020 takeover of Govertis, a Valencia-based security consultancy that had existing ties with ElevenPaths and the Group's Wayra innovation unit, had instigated the investigation.
Online newsletter El Independiente suggested that the internal review may be looking at Telefónica-linked contracts, awarded to Govertis ahead of its acquisition, that could have inflated its valuation. The news site also suggested that Govertis founder Eduard Chaveli, who joined Telefónica after the acquisition, could be a subject of the internal investigation, although this is unconfirmed. El Independiente also noted that while the actions surrounding the Govertis relationship are under review, there is currently no proof that a crime has been committed.
Telefónica has been acquisitive in the security space in recent times, as it seeks to build out the Cybersecurity & Cloud Tech portfolio (Telefónicawatch, passim). Beyond the Govertis buy, it announced the takeover of another existing Wayra investment and partner, UK training and simulation specialist iHackLabs, in September 2020 (Telefónicawatch, #100, #119, #126, and #133). It also recently formed a new, security-focused investment vehicle called Telefónica Tech Ventures.
The allegations cast a shadow over this week's launch of NextDefense, Telefónica Tech's revamped threat detection and response suite for businesses, and a Wayra-led investment in fraud detection and prevention technology startup fcase.

Richard Agnew is Group Editor at TelcoTitans.