Group appoints AZ Capital and BBVA to support stake sale in rural fibre business.
Pension and private equity funds among prospective buyers.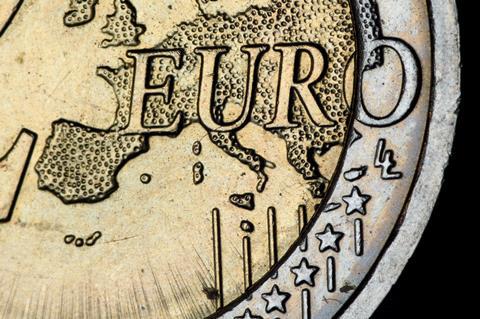 Telefónica has brought on board investment bank AZ Capital and minority owner BBVA to help hive off its Spanish rural fibre portfolio, with a €2bn sticker price, according to El Confidencial reports.
The pair are said to have shared business profiles with a number of interested parties, including international pension funds and private equity funds — usual suspects KKR and Macquarie among them.
Telefónica is expected to offer a minority 45% stake in a yet-to-be-established fibre subsidiary. It will include 2.5 million brownfield homes already passed by Telefónica's fibre network, with a further 2.5 million greenfield premises set to be covered.
A long time coming
Telefónica's long-running reticence to commit to a fibre spin-off in Spain came to a close at the Group's annual earnings call for the year to 31 December 2021 (FY21), when it was revealed that Telefónica España and Telefónica Infra would partner to establish the fibre unit.
Angel Vilá, Chief Operating Officer at Telefónica, said the FibreCo "will be born with the ambition to trigger consolidation and rationalisation of the altnet FibreCo space in Spain". He added that investment in under-connected areas was a priority because "we think that it's the way to continue progressing in our infrastructure".
A seller's market?
El Confidencial cited financial sources in reporting that the rural fibre portfolio generated earnings before interest, taxation, depreciation, and amortisation of €57m (£47.5m) in its latest financial year. Considering valuations for other fibre operations in Spain in recent months, the outlet anticipates a price upwards of €2bn for Telefónica's FibreCo.
These recent sales include:
In October 2021, Adamo Telecom Iberia was wholly acquired by Ardian Infrastructure for €1.2bn, 25⨯ EBITDA.
In December 2021, a 49% stake in dark fibre infrastructure operator Reintel was bought by KKR for €971m, which gave the business a €2.3bn valuation according to majority owner Red Eléctrica Group. That price was approximately 22⨯ EBITDA.
Earlier in 2022, Telefónica's fellow fibre operator Lyntia was put up for sale by owner Antin Infrastructure, with a €4bn valuation. Lyntia has reportedly passed 2.3 million premises, with more than 500,000 active customers. It reported EBITDA of €95m in 2020.
Although comparable in some ways, Lyntia differs from the prospective Telefónica sale in that it splits its operations in two: Lyntia Access (wholesale FTTP) and Lyntia Networks (dark and enterprise fibre). The two businesses may be sold together or separately. It has said it is willing to sell the two companies to separate buyers if needed.

Joseph Purnell is a Staff Reporter for TelcoTitans, contributing telecoms news analysis since 2019 as part of the TelcoTitans Editorial team.