Partners with DT, Orange, and T‑Mobile US to create inter‑operator network based on DLT tech.
High hopes of streamlining wholesale carrier roaming processes.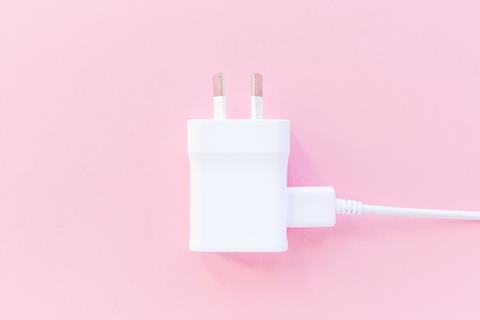 The wholesale divisions of Telefónica, Deutsche Telekom (DT), Orange, and T‑Mobile US created what they claimed was the first inter‑operator blockchain network. The GSM Association (GSMA) helped the four jointly test a "production-ready solution" based on blockchain technology.
Telefónica, as with other blockchain enthusiasts within the wholesale sector, pin high hopes on distributed ledger technology (DLT) to revamp how inter‑operator roaming contracts are negotiated, implemented, tracked, and settled. A lot of this work is done manually, but blockchain holds out the promise of automating many of these processes, and all within a "trusted environment".
Telefónica International Wholesale Services (TIWS) started testing a carrier blockchain network — in collaboration with Deutsche Telekom Global Carrier (DTGC), Vodafone Roaming Services (VRS), and the GSMA — in 2019 (Vodafonewatch, #181). No mention was made of T‑Mobile US involvement at the time, a majority-owned subsidiary of DT, while VRS seems to have subsequently faded out and Orange brought in. Telefónicawatch is not entirely sure if the eventual emergence of the inter‑operator network was a product of this earlier testing, but it does seem likely given TIWS, DT, and the GSMA are strong common denominators.
Telekom Innovation Laboratories and DTGC claimed they were the brains behind initial design of the blockchain-based network. They argued that their blockchain innovations will enable operators to "easily generate and sign secure, inter‑operator roaming discount agreements".
The two further asserted that a "new layer of trust" can now be added to the wholesale roaming business because agreed terms cannot be tampered with. Moreover, once you get a "holistic, analytic view of agreements", this apparently allows further automation of the roaming wholesale workflow, such as settlement processes between operators.
There is industry expectation that more streamlined processes will be required by wholesalers in the face of growing retail complexity. As 5G, LTE‑M, Narrowband Internet of Things, voice‑over‑LTE, and video‑over‑LTE evolve, it threatens to make it more difficult to manage roaming relationships through traditional methods. Increased automation may well be necessary in order to cope.
Clear, itsBchain in supplier mix
Israeli startup Clear, a DLT application specialist, said in October 2019 that its platform was being used by TIWS, DT, VRS, and the GSMA as the basis for testing out settlement automation. The provider claimed that, ultimately, blockchain technology "could deliver instantaneous and frictionless commercial roaming processes".
In February 2020, news emerged that Telefónica Innovation Ventures participated in a Series‑A investment round in Clear, which raised $13m (€12.2m). The round was led by Eight Roads. Other participants included DT's Telekom Innovation Pool, HKT, and Singtel Innov8. Operator involvement from Hong Kong and Singapore hints at possible blockchain expansion into Asia for TIWS's collaboration with DTGC, Orange, and VRS.
itsBchain, a blockchain solutions provider, announced completion in February 2020 of its blockchain-based payment solution software blueprint for Telefónica, DT, and "other tier‑one carrier intercepts". The blueprint is for voice, SMS, data wholesale carrier settlement, and payment platform. itsBchain's aim is to shorten the receivables timeframe from 35–40 days to as little as one day.
On the heels of the blueprint development at Telefónica and DT, US‑based iQSTEL — which offers a wide range of services to the telecoms industry — purchased a 75% stake of itsBchain. No financial details were disclosed.
"Blockchain technology is turning the payment processing world upside down. Rapid processing with fraud mitigation all in one forensic friendly system will drive the telecom market out of the dark ages into the 21st century. "

— iQSTEL.
Etelix.com USA, an international carrier with a commercial presence in Europe, Latin America, and North America, is a wholly owned subsidiary of iQSTEL. SwissLink Carrier, another international player, is 51%‑owned by iQSTEL.
Blockchain jigsaw puzzle
Telefónicawatch is unclear how TIWS's GSMA-related collaboration fits with other blockchain‑centred initiatives that have been bubbling up in the wholesale carrier sphere.
ITW Global Leaders' Forum (GLF), an organisation representing more than 25 international wholesale carriers, including TIWS, recently spawned the Communications Business Automation Network (CBAN) consortium, which also counts TIWS as co‑founder. The CBAN looks integral to GLF efforts to establish a Carrier Blockchain Network.
The structure and governance principles of CBAN — a "special-purpose entity" tasked by GLF to create a "live DLT‑enabled automated settlement platform" — were laid out in a whitepaper published in January 2020. The whitepaper outlined the first release of the CBAN Reference Architecture. This included an initial set of definitions for data‑on‑demand and international voice settlement, which are the first minimal viable products (MVP) to be offered via the platform.
More MVPs are expected to be added in the future, such as 5G network slicing, cloud and edge compute, mobile roaming, Narrowband Internet of Things settlement, and storage. CBAN said it may publish these specifications and standards, or use "existing standards or specifications", and align them with CBAN architecture and services. Timelines for commercial deployment are a little hazy, however.
Other co‑founding service provider members of CBAN — labelled as 'contributors' — include A1 Telekom Austria, BTS, Colt Technology Services, DT, IDT, Orange, PCCW Global, Tata Communications, and Telstra. More are expected to join "in the coming months".
CBAN is supported by numerous technology providers, including: Amartus, Clear Blockchain Technologies, ConsenSys, CSG, Difitek, Internet Mobile Communications, Orbs, R3, Subex, Syniverse, and TOMIA.
Building blocks
Telefónica Group has accelerated DLT efforts in recent months, looking at various markets beyond the wholesale carrier segment (Telefónicawatch, #141). Initiatives include:
TrustOS platform: a software package launched by Telefónica in November 2019 that serves as an "operating system of trust", and connects business applications directly with the functionality they require from blockchain.
Blockchain Activation Programme: in early‑October 2019, startup accelerator unit Wayra unveiled the programme to enable startups to access blockchain technology more easily.
Hyperledger community: Telefónica joined as a general member in November 2019. Focused on building business blockchain networks, the Hyperledger community now numbers 15 premier members, including Fujitsu, Hitachi, IBM, Intel, NEC Corporation, and SAP, as well as 164 general members and a number of associate members.