Hispam unit's headcount reduction plans emerge as part of restructuring process.
Layoffs to be given go ahead by MTPE, according to Peruvian news outlets.
Move follows stark FY20 results.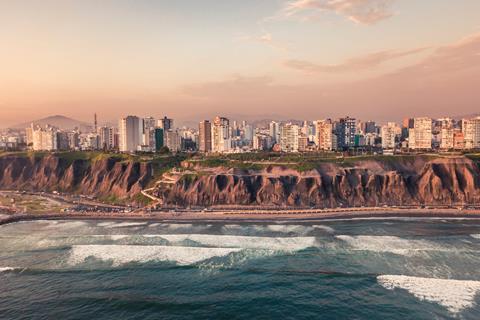 Telefónica Peru reportedly intends to axe hundreds of staff as part of the operator's restructuring programme, justified on the basis of meeting "current challenges" and ensuring "sustainability and relevance in the market".
According to Peruvian news sources, including Agencia EFE, the operating business (OB) is set to lodge a fresh request for the "collective dismissal" of 580 workers with the Ministry of Labour and Employment Promotion (MTPE) — which would represent more than 10% of its workforce. The proposal comes after an initial request was deemed "inadmissible" owing to a failure to comply with certain technical criteria (on which there is little detail).
MTPE was said to have no qualms with the reasoning behind the first request — which, in contrast to the second, proposed 884 layoffs. EFE said the Peruvian OB was trimming its workforce as part of the broader efficiency and consolidation effort taking place within Telefónica's Hispam region, and that the move had been in the pipeline for some time (Telefónicawatch, passim).
The telco is said to have attempted to open a dialogue with the country's worker unions in April, with the apparent intention of "finding alternative… solutions", but talks came to nothing.
Reports state that "more than 250" of the employees in line to be affected have so far applied for Telefónica Peru's voluntary retirement programme, which is open to applications until 15 June. No indication has been given on how many of the 580 are eligible to participate.
The programme appears to offer long-serving staff, aged 58 or over, financial compensation depending on their length of service with the telco, as well as private health insurance and a helping hand with pre-retirement planning.
Group data suggests Telefónica Peru has already been significantly paring back its workforce, ostensibly in response to competitive and macroeconomic challenges, plus the Group's ongoing bid to move Hispam businesses onto a lighter and leaner operating model. According to the operator's most recent Annual Report, for the year to 31 December 2020, the OB's headcount stood at 5,148, about 5% lower than a year earlier. Performance-wise, Telefónica Peru has been an obvious recent pain point for the Group in Latin America, reporting major declines in revenue (-16.7%) and operating income before depreciation and amortisation (-24%) during the year to 31 December 2020 (FY20), with Telefónica blaming the "competitive environment and COVID-19 impacts". Telefónica's more recent quarterly results statements have characterised the Peruvian OB as in the process of recovering from the shock of the pandemic, at least in terms of commercial indicators — but it is evident that the business is set for major changes in how it operates. Telefónica Peru created a new fibre subsidiary in 2020, called PangeaCo, and its sites are among the assets Telefónica is in line to offload to American Tower as part of the multi-country deal they struck in January (Telefónicawatch, #149 and #150).
Different ball game in Spain, a core market
In Spain, labour unions UGT and CCOO are said to be engaged in talks with Telefónica España and pushing for an extension of its current Convenio de Empresas Vinculdas (CEV), or labour contract, until 31 December 2022, despite the declines in revenue and operating income posted by the OB during its last fiscal year (to December 2020 — Telefónicawatch, #152).
The operator has purportedly shown a "willingness" to do so, but has not ruled out "austerity" measures in attempt to offset difficulties related to COVID-19 and the current "economic, social, and labour context". According to the unions, the telco is expected to boost the use of teleworking within the company.
Interestingly, both unions are urging the OB to provide workers with "economic compensation" for the reduced number of hours worked if a four-day working week becomes reality in Spain. The Spanish government has proposed a "modest" pilot project for businesses interested in the idea. The CEV — which covers employees at three domestic subsidiaries of Telefónica: Telefónica España, Telefónica Móviles, and Telefónica Soluciones — is set expire at the end of 2021. At 31 December 2020, Telefónica's headcount in Spain numbered 28,560, up 0.6% on 31 December 2019.

Sam Patterson is a Staff Reporter for TelcoTitans, contributing telecoms news analysis since September 2020 as part of the TelcoTitans Editorial team.