Private LTE network for leading mining group Minera Las Bambas, with path to 5G services.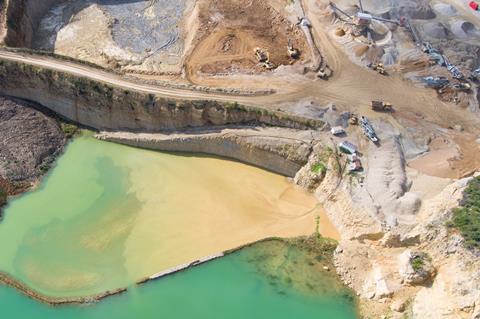 Telefónica Peru and Nokia signed a contract with Minera Las Bambas, a major copper miner, to digitalise and automate projects at a mining facility site 4,600 meters above sea level in Apurimac, Peru.
Under the terms of the contract, Telefónica and Nokia will deploy a private LTE network. The contract includes capacity-planning and provision of technical support for five years, as well as considering new technology applications that could be used to support operations at the site.
Nokia will deploy its LTE radio access network solutions, including base stations, technical support, and training. The vendor claims this enable more reliable communications, improve safety solutions, and provide cost savings, when compared to the existing TETRA‑based network. As the network evolves towards 5G, the mine will also apparently also gain push-to-talk and push-to-video capabilities.
Industrial and private LTE networks are key elements of Telefónica's enterprise drive, mining amongst the sectors being targeted. Andrés Padilla Fuentes, Global Director of IoT at Telefónica, was reported as saying at Mobile World Congress 2019 that, "in the case of Chile, Peru, Colombia: there is a lot of money in mining, often coming from multinationals headquartered in Europe, and operating in Latin America. That's a perfect fit for us".
Major Telefónica partner Nokia boasts experience in deploying industrial-grade, private wireless solutions for mining, with its services certified with equipment manufacturers such as Komatsu and Sandvik.