Cybersecurity unit ElevenPaths looks ready to continue ambitious expansion.
Former Chief Commercial Digital Officer Mariano de Beer takes on Independent Director role at Ribbon.
Swaps at Wayra's HispAm divisions.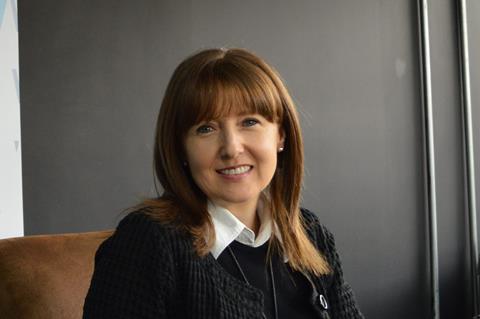 Telefónica Group
Oana Bontea was appointed Telefónica's Mass Market Director for Technology, with a focus on IT modernisation. Bontea spent the past year as Vice-President and Account Executive at K2View, a Texas-based data management software provider. She was at Telefónica rival Vodafone until 2019, across a number of European entities, including in Romania, Turkey, and, most recently, as Head of Digital for Vodafone Group Network Operations.
Europe: Germany
Achim Denninger, Point of Sale Digitalisation Manager at Telefónica Deutschland's retail division, was named Head of Omnichannel Experience & Transformation.
Europe: UK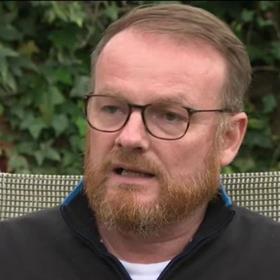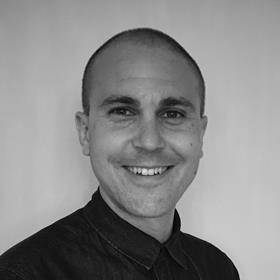 Multiple changes at Telefónica UK (O2 UK) as department leads switch places, including in content, IT, and security.
O2 UK named Chris Hunt Head of Transformation for Sales, Service & Retention. He had been Head of Consumer Take-to-Market, delivering marketing projects and launching partnerships with Amazon and Disney+. Before joining Telefónica in 2012, he interned at rival BT in Product & Customer Solution Design Operations.
Darren Buttrick was given the Head of Enterprise Sales title, focused on the private sector. Buttrick is a Telefónica veteran, having joined the accounts team in 1997. Most recently, he was Managing Partner for private enterprise in the construction and utilities verticals.
David Howden was appointed O2 UK Head of Technology Strategy & Assurance, reporting to the operating business's (OB) Chief Information Officer (CIO) Debra Bailey. He was IT Operating Model Lead before the appointment.
Aerial Direct, a UK enterprise telecoms provider and O2 UK direct business partner, named former O2 Head of Business Partners Jason Phillips its Chief Operating Officer. Phillips left O2 UK after 23 years, replaced in his latest role by Head of Direct Partner Networks Gary Hill on an interim basis. A permanent replacement has not yet been named.
O2 UK appointed a new Head of Cyber Security, calling Mauro Silva to the role, replacing Thomas Mullen. Silva was previously Security Operations Centre Cyber Analytics Lead at the operator. Mullen vacated the post in February 2020 to become Global Director of IT & Cyber Security at business standards company BSI.
Former O2 UK Head of Creative & Media Simon Valcarcel was appointed Head of Brand & Consumer Marcomms at O2 UK. He was Brand Marketing Manager for TalkTalk until 2011, before joining O2 UK as Creative & Media Lead.
Sue Hobson was brought in as another new O2 UK Head, leading IT Performance. She joined from Fujitsu, where she was Head of the CIO Office and Deputy CIO for the Europe, Middle East, India & Africa region. She had been Director of Transformation Programmes at the IT products and services vendor.
Hispanoamérica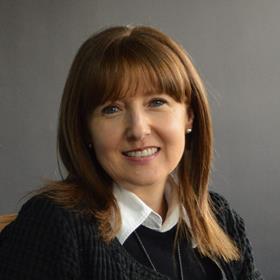 Movement across three HispAm markets, with core market Brazil rotating a Director and Telefónica Colombia drawing talent from Wayra.
Telefónica Mexico made changes in its digital leadership. Alan Castillo Velázquez, Senior Consultant for Digital Transformation at the OB, was appointed Head of Consultancy & Business Development for Big Data and Internet of Things (IoT). Rodolfo Carlos López Lozano was named Head of Digital Services, with a focus on business-to-business (B2B) marketing. He had been Big Data Product Manager at the Mexican operator, specialising in IoT go-to-market for the country's B2B sector.
Emerson Martins was handed a change in remit to become Director of Business-to-Consumer for three Brazilian regions: Central-West, North, and North-East. Since 2015, he had been Sales Director for the Central-West region, which includes capital Brasilia.
Johanna Harker García, Director at innovation and venturing arm Wayra Colombia, was pulled to Telefónica Colombia as Director of People & Administration.
Tech
Two changes at ElevenPaths, Telefónica's cybersecurity arm, keep the unit in the news as its prepares to be absorbed into the Telefónica Tech division, while Wayra HispAm consolidates its scouting lead.
Gonzalo Figueroa was appointed to the newly created Chief Financial Officer (CFO) role at cybersecurity unit ElevenPaths. He had been Group CFO for Telefónica's Ingenieria de Seguridad security engineering company. The move appears to highlight ElevenPaths' growing ambition as it targets a global cybersecurity footprint.
Kamil Svec, Telefónica Human Resources (HR) Manager, with reach into Wayra's HR management alongside an HR Director title for Telefónica Educación Digital, was appointed ElevenPath's Global Head of People.
Wayra HispAm, the innovation incubator that covers Argentina, Chile, Colombia, Mexico, Peru, and Uruguay, gave Jose Antonio Pascual del Valle a broader remit as Head of Scouting. He had previously been Head of Scouting & Investments for the Hispam's South region, but now adds Colombia, Mexico, and Peru to his scope. He remains Hub Manager for local base Wayra Chile.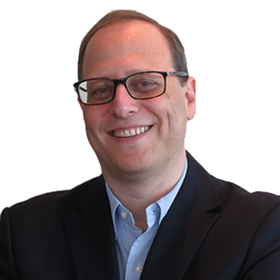 Alumni
Thorsten Dirks, Executive Board Member for Digitalisation and Finance at German airline Lufthansa, will step down from the board after successfully negotiating a government bailout. Dirks was Chief Executive (CEO) at Telefónica Deutschland for three years until 2017. He will be replaced on the Lufthansa board by the airline's CEO Carsten Spohr on an interim basis.
Mariano de Beer took on an Independent Director role on top of his current Non-Executive Director position on the Telefónica Group board. Ribbon Communications, a communications hardware and software provider, appointed de Beer alongside now-Chairman Shaul Shani and fellow Independent Director Tanya Tamone, of investment fund Swarth Group and private trust Sogerco, respectively. de Beer was a recent high-profile departure from Telefónica's C-Suite, leaving as Chief Commercial Digital Officer in late-2019.

Joseph Purnell is a Staff Reporter for TelcoTitans, contributing telecoms news analysis since 2019 as part of the TelcoTitans Editorial team.