Joaquin Cidoncha Puebla takes Tech & Cloud Operations Director spot.
Movistar+ pay-TV proposition casts new lead in the form of Francisco Menéndez.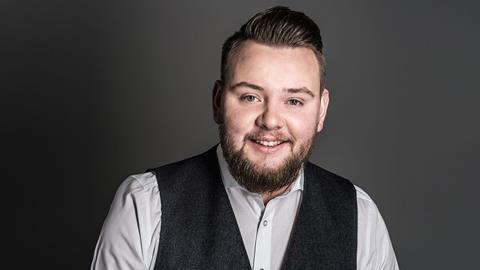 Group
High-profile role switch for Puebla.
Joaquin Cidoncha Puebla was named Global Director of Technology & Cloud Operations at Telefónica Group. This marks a pivot from his previous role as Director of IT Support, Network & Service Platforms.
Telefónica appointed Lourdes Calvo Val Head of Network Cloud Transformation, a role that sits within the Chief Technology & Information Office's Core Networks & Service Platforms unit. She will develop 5G core readiness for the operator. The move is a slight change from her previous role as a Manager in the same unit, during which she supported the network virtualisation programme.
Manuel Sevillano Zorita was named Head of Supply, Communication & Terminal Management at Telefónica. Previously he was Head of Logistics, which covered warehouse and distribution.
Infra-Tech
Lizza Leon was named Head of People, Peru at cybersecurity subsidiary ElevenPaths. She has been brought in from Telefónica Ingeniería de Seguridad Peru, where she was Head of Talent Management.
Core Markets
Tenorio takes Brazil regional consumer director role; Movistar+ makes casting changes.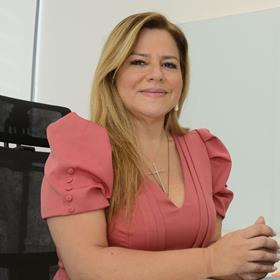 Brazil: Karina Tenorio joined Telefónica|Vivo as Director of Business-to-Consumer for Brazil's north-eastern region, host to 9.1 million Vivo mobile customers and 500,000 fixed line customers. Tenorio joins from food distributor Grupo Pereira, where she was Director of Brand for the Group's Comper supermarket subsidiary.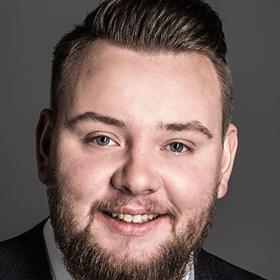 Germany: Telefónica Deutschland (O2 Germany) appointed Christian Gorczak Head of Talent Management & Workforce Sourcing, a role in which he will head up development and training programmes across all O2 Germany's business areas. He was formerly a Manager within the Talent Management office.
Franco Iaquinta joined O2 Germany as New Business Development Manager, covering business-to-business (B2B) indirect sales and partner management. He was previously at telemedicine specialist Webhelp Deutschland, where he was Director of B2B Inside Sales. Prior to that, he was a Senior Sales Manager at O2 Germany rival Vodafone Germany.
Spain: Francisco Menéndez was appointed Head of Product for Movistar+, Telefónica's over-the-top TV service. Prior to the appointment he was Product Manager for Movistar+. Also in the Movistar+ team, Marijo Larrañaga was named Head of Factual, leading show commissioning. She was formerly Commissioning Editor for Factual & Entertainment.
UK: Telefónica UK (O2 UK) named Kelly George Head of Small- and Medium-Sized Business (SMB) Planning, Pricing & Performance, a change in focus from her previous role as Commercial Performance & Planning Marketing Lead. She has been at O2 UK since joining from Three UK in 2011.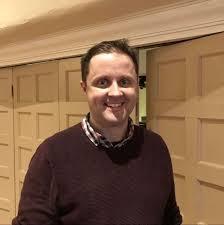 Andy Scrase was handed an expanded remit at O2 UK, changing his title from Head of Learning Content to Head of HR Content, which incorporates his previous role. The new title reflects O2 UK's increasingly holistic view on content, which Scrase claims is now seen as "one thing, whether that be learning, policy, guidance…". He will work on developing O2 Campus, Telefónica's internal development portal, in the position.
Hispanomérica
Alfredo Izquierdo swapped Telefónica Peru for Telefónica Mexico, where he was named Director of Postpaid Marketing. In Peru, he was Director of the SMB segment.
Alumni
Cheryl Black, former O2 UK Customer Services Director and O2 Pension Trustee, was added to the Master Trust board for pensions and life insurance provider Scottish Widows.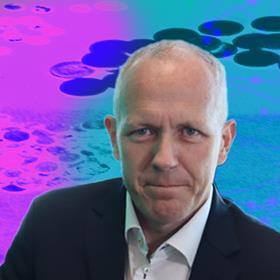 Ben Dowd, Chief Executive (CEO) at enterprise telecoms provider Onecom, stepped down from the position citing personal reasons. Dowd had joined Onecom a year after leaving O2 UK, where he was Sales Director for Consumer and Enterprise. Onecom founder and former CEO Darren Ridge returned to the provider as CEO in Dowd's place.

Joseph Purnell is a Staff Reporter for TelcoTitans, contributing telecoms news analysis since 2019 as part of the TelcoTitans Editorial team.