Telefónica Tech re-organisation brings new names to light.
Fibre leadership changes in South American businesses.
Former O2 Germany CEO Dirks takes top-spot at rival to Telefonica's new InfraCo.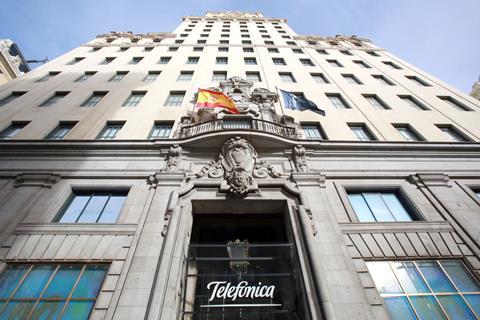 Group
Whalid Hakim Sosa was named Head of Internal Auditing at Telefónica Group, a step up from his previous role as the Group's Internal Audit Senior Expert. He joined from external auditors Ernst & Young in 2017.
Infra-Tech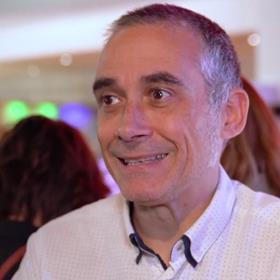 A number of moves came to light following reports that there would be two Telefónica Tech subsidiaries, rather than the three previously planned. Telefónica IoT & Big Data will apparently go forward as initially planned, headed by Gonzalo Martín-Villa but, contrary to early blueprints, cloud services will be merged with security into a unit called Telefónica Cybersecurity & Cloud. Enrique Gonzalez Lezana was named Head of Cloud Services Marketing for Spain and multi-national corporations within this new outfit. He was formerly Head of Marketing for Cloud, Big Data & Blockchain Services, seemingly with a remit more similar to the Telefónica IoT & Big Data offshoot. Gonzalo Alcocer García was also given a title at the new Cybersecurity & Cloud business as Head of Cloud Command Centre, pivoting from his Head of Control Centre role for Telefónica España and Global. At Telefónica IoT & Big Data, Marta Martínez Molinero was named Director of Finance & Treasury. Previously, she was Director of Finance & Operations at Telefónica's digital signage unit On The Spot Services, which is now incorporated within the IoT and big data unit.
Alberto Pérez Reyes was appointed Head of Telefónica's Global Cybersecurity Incident Response Team. He joined from Spanish financial services provider Bankinter, where he was Senior Cybersecurity Technician.
Core markets
Germany: At Telefónica Deutschland (O2 Germany), Patrick Schwinning was named Principal of Core Business Development. Prior to the change, he was Head of Go-to-Market for O2's new customers.
Spain: Former Head of International Business Development for On The Spot Services Inmaculada González Lozano was appointed Head of IoT & Big Data for Retail, Healthcare & Media Sectors at Telefónica España.
UK: In the UK, Sarah Hoyle was appointed Head of Product Owners within a HR-focused "Organisational Capacity" team at Telefónica UK (O2 UK). The team aims to support the OpCo's product owners with expertise and access to collaborators. She was Diversity & Inclusion Manager before the switch.
O2 UK appointed Roseanne George-McLennan Head of Marketing Operations, a promotion from her previous role as Marketing Strategy & Planning Lead.
Rachel Nicol, Head of Business, Legal Team within O2 UK's General Counsel's Office, was appointed Head of Legal for Business & Sales, Service & Retention.
Pablo Noguerol was named Chief of Staff to O2 UK's Transformation Director, Teté Soto. He acts as an advisor to Soto, who took the position in mid-2020 (Telefónicawatch, #144). Noguerol was previously Strategy Manager for Products at the operating business (OB), and was in March 2020 appointed a Mentor at Wayra UK, alongside his other responsibilities.
Hispam
Chile: Gustavo Schlack was named Head of Inventory & Fixed Assets at Telefónica Chile (Movistar), with a remit that covers the equipment supply chain for both mobile and fixed networks. He was previously Head of Efficiency Projects, a role that focused on improving Movistar's network management processes in order to improve budget policies.
Peru: Telefónica del Peru named Luis Manuel Torres Head of Fibre Optic Product, leading the OB's fibre-to-the-home, hybrid fibre coaxial, and mobile data expansion. Before the change, he was Head of Marketing for pay-TV and Movistar Play, the OB's over-the-top TV offering.
Alumni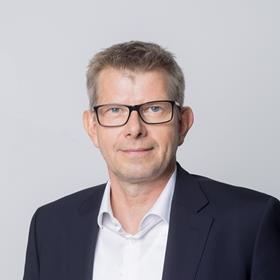 Former O2 Germany Chief Executive (CEO) Thorsten Dirks was named the incoming CEO at German altnet Deutsche Glasfaser. Dirks was CEO at O2 Germany from 2014 to 2017 before leaving for Eurowings. He will be joined by former Vodafone Germany Broadband Director Ruben Queimano, who was named incoming Chief Commercial Officer.

Joseph Purnell is a Staff Reporter for TelcoTitans, contributing telecoms news analysis since 2019 as part of the TelcoTitans Editorial team.